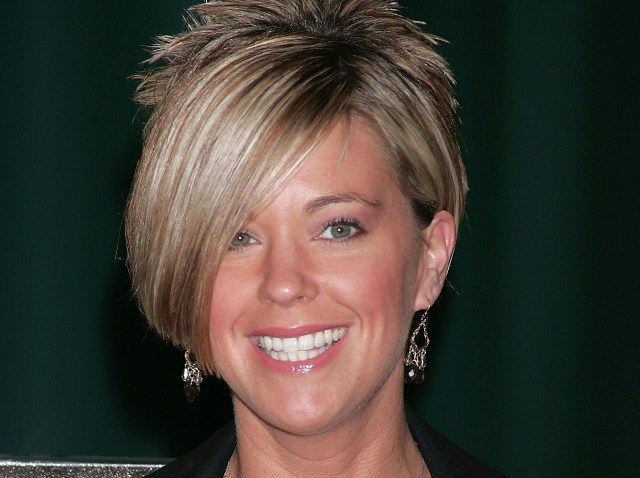 Reality TV mom Kate Gosselin said she's "not surprised" by reports that her soon-to-be-ex hubby Jon had steamy encounters with the couple's babysitter.
During her stint as a co-host on ABC's "The View," the mother of eight said "alarms and whistles" were going off about the nanny, who claimed in a recent interview that she and Jon had sex nine times.
"Well, I guess it's the article of the week and basically my only comment on that -- just based on the behavior of the last several months -- I'm not surprised," Kate said on Friday. "Honestly, I don't know. We were separated."
U.S. & World
Stories that affect your life across the U.S. and around the world.
"I need to say about this article -- I'm not saying it's true or false. All I'm talking about is what my intuition is saying. The background story is I had never met this babysitter."
Ex-babysitter Stephanie Santoro told In Touch magazine that the two hooked up in the hot tub and that Gosselin "wasn't terrible" in bed "but it wasn't the best I ever had," she said.
She said she "kept looking at the windows" because she feared "one of th ekids was going to pop their heads out, but he told me to relax" she dished.
Kate Gosselin also said -- contrary to reports -- she was never made an offer by Playboy to pose nude. A tabloid claimed that Hugh Heffner had sent Kate Gosselin a letter offering her $400,000 to pose for the nudie mag.

The mom said there was no truth to the rumor.
"There was a rumor I was asked to pose for Playboy," she said. "It never happened!"