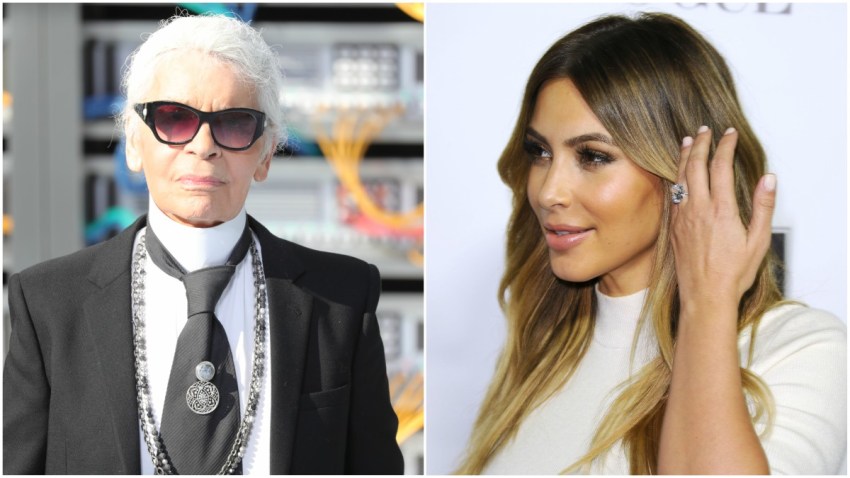 Karl Lagerfeld is not mincing words about Kim Kardashian's robbery.
The famed creative director of Chanel addressed reporters during the label's fashion show in Paris on Tuesday, commenting at length on the reality star's life-threatening experience. The comments were captured on video and shared by The Telegraph.
"I don't understand why she was in a hotel with no security and think like this," the 83-year-old designer began. "If you are that famous and you put all your jewelry on the net, you go to hotels where nobody can come near to the room. You cannot display your wealth and then be surprised that some people want to share it with you."
U.S. & World
Stories that affect your life across the U.S. and around the world.
Karl Lagerfeld's Most Outrageous Quotes
As a resident of Paris, Lagerfeld also commented on how the event may impact the area, particularly after the country suffered two of its deadliest terrorist attacks in November and July.
"Image-wise, I think it is very bad," he told reporters. "We make all the efforts to make Paris appealing."
Despite his critical words, Lagerfeld did issue a message of support to Kardashian immediately after reports surfaced of the robbery. "Dearest Kim, We are all with you. Love, Karl," he wrote on a note photographed and shared on social media.
Lagerfeld has collaborated with the Kardashians and Jenners in the past, notably casting Kim's younger sister Kendall Jenner in several runway shows over the years. Most recently, he photographed Kim and Kanye West for the coveted September issue of Harper's Bazaar.
"Kim's contribution to beauty and fashion... is the fact that you don't have to be super slim and very tall to be beautiful," he told Page Six last year. "I like her mother [Kris Jenner] a lot and I adore her little half-sister Kendall."
Here's How Kim Kardashian Escaped After Her Dangerous Paris Robbery
As E! confirmed late Sunday, the reality star had been gagged, bound, handcuffed and held at gunpoint by two armed, masked men dressed as police officers who broke into her Paris hotel room.
After taping her mouth, putting her in the bathtub and stealing millions of dollars worth of jewelry, the men fled. According to a source, Kardashian's stylist and friend Simone Harouche, who was elsewhere in the apartment at the time, heard the commotion, locked herself in a bathroom and called the reality star's bodyguard, Pascal Duvier, who had been with sisters Kourtney Kardashian and Kendall at a Parisian party.
Ultimately, security and police quickly arrived and, after giving authorities a statement, Kardashian boarded a plane home. She reunited with West at their current New York City Airbnb and has kept a very low profile since.
Copyright E! Online