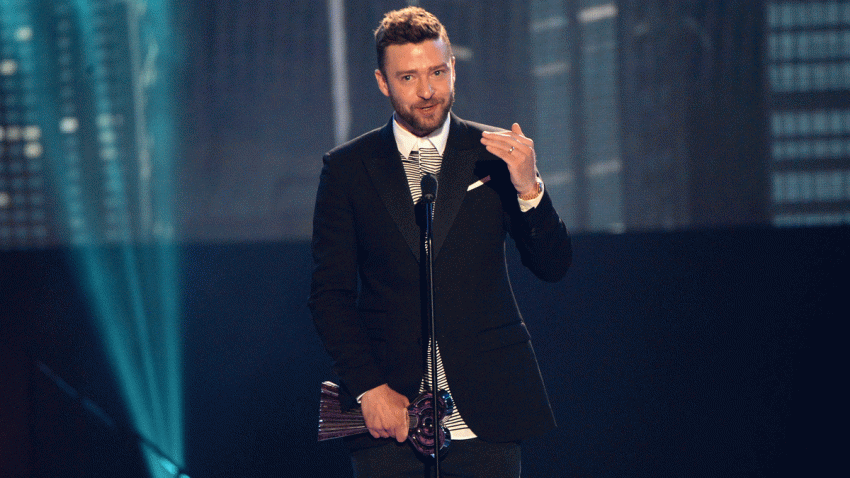 Justin Timberlake's new single is here, ushering in the most likely song to be played throughout the summer.
The singer dropped his newest track "Can't Stop the Feeling" off the upcoming "Trolls" movie soundtrack late Thursday night after teasing fans with snippets throughout the week. The accompanying video features actors from the movie, including James Corden, Anna Kendrick and Gwen Stefani.
"Entourage" music supervisor Scott Vener described it, tweeting, "its on some dance MJ meets BILL WITHERS disco and u prob think I'm kidding but I'm not."
U.S. & World
Stories that affect your life across the U.S. and around the world.
Timberlake sent fans on a frenzy earlier this week when he dropped a surprise move few followers saw coming. The former 'N Sync member announced a new song would be released in just two short days. "#CantStopTheFeeling," he tweeted when asked what the new track would be called. "2 more days."
While most of what he has coming up on his new album is hush-hush, Timberlake has dropped hints on who we might hear on the project. From Pharrell to Little Big Town, he has has been posting quite a few photos from the studio, revealing that he's been working with some big names on all different aspects of the music making process.
Musicians Performing Live on Stage
Everything We Know About Justin Timberlake's New Album So Far
Copyright E! Online