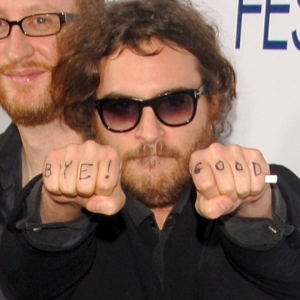 The bizarre rap of career of Joaquin Phoenix took a nasty turn Wednesday night at a club in Miami, when the actor-turned-rapper leapt from the stage and into the crowd going after a heckler.

In a video posted on Radar Online, a disheveled Joaquin is seen performing at the FontainebleauMiami Beach hotel's nightclub. During his first song, Joaquin stops abruptly and addresses an audience member who he appeared to believed was heckling his performance.

VIEW THE PHOTOS: The Latest Star Sightings
U.S. & World
Stories that affect your life across the U.S. and around the world.
"What's your f*****g problem?" Joaquin asked.

Joaquin then motions for the heckler to join him up on stage.

VIEW THE PHOTOS: Former Child Stars
The new rapper then continued to call out the audience member, announcing over the mic, "So, we have a f*****g a*****e in the audience… I got a million dollar f*****g backing account, what do you got b***h?"

Joaquin then dropped the mic and jumped off the stage, going into the audience after the heckler.

It is not clear in the video if a physical alteration occurred between the former actor and the unidentified audience member, but security can be seen swarming the audience as people flee from the commotion.

VIEW THE PHOTOS: Hottest Hip-Hop Stars!
The DJ attempted to save the moment by playing music as the audience chanted, "Joaquin! Joaquin! Joaquin!'" as security dragged the "Two Lovers" star away.

According to Radar, before the heckler incident, Joaquin kept the audience waiting for almost four hours, not showing up on stage until around 2 AM and performed lyrics that were barley audible.

Related Content from AccessHollywood.com:
PLAY IT NOW: 'Two Lovers' Premiere, New York
PLAY IT NOW: First Look: 'Two Lovers'

MORE ACCESS ON THESE TOPICS: Joaquin Phoenix - Celebrities - Music

Copyright NBCAH - Access Hollywood