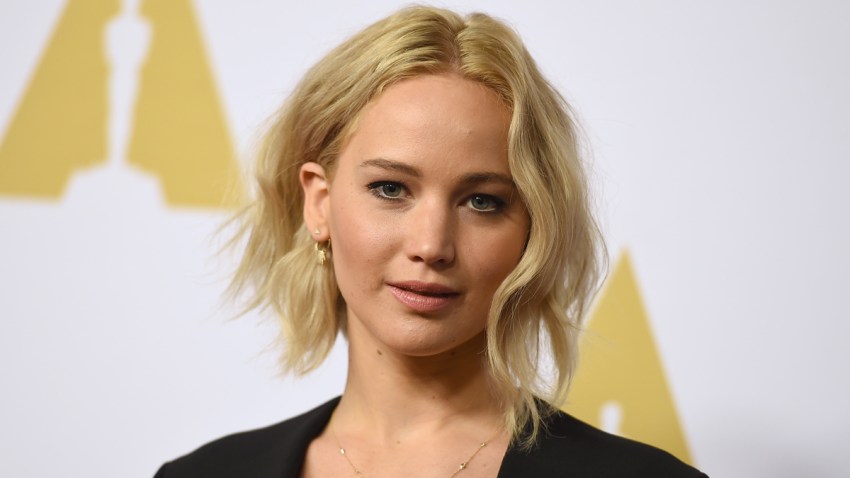 Keep your distance.
That was one of the messages Oscar-winner Jennifer Lawrence had in a revealing new interview with Vanity Fair.
"You might think you know me, but when you approach me you're a total stranger to me and I'm scared," Lawrence said.
The 26-year-old actress didn't mince words while discussing her fear of strangers and her need to maintain some semblance of privacy despite her fame.
"I get very protective of my space. It took me a long time to be able to do that. But if I'm eating dinner and somebody comes up and a flash goes off from someone's iPhone camera, I am really rude to that person," she said. "Then other people at the restaurant will see and be like, 'Oh, damn, I don't want to do that.' Privacy is a full-time job and I work very hard at it."
The interview discusses the award-winning actress' lengthy list of roles, as well as her desire to possibly venture into directing.
"The directing bug hit me two years after I got the acting bug," she told the magazine. "But in the same intense way, only I haven't been able to get better at it because I haven't had time to do it yet."
U.S. & World
Stories that affect your life across the U.S. and around the world.
According to Lawrence, she prefers action over talking about her goals.
"I would prefer to just do it," she said.
Lawrence also made her penchant for privacy clear during the interview, as she refused to discuss her romantic life or rumors of relationship with director Darren Aronofsky, instead simply calling him "a visionary."
She did, however, talk about the end of her bridesmaid career.
"All of my friends are getting married and having babies," she said.
Lawrence added, "Weddings rock, but I will never be a bridesmaid again. There needs to be a bridesmaids' union. It's horrendous."