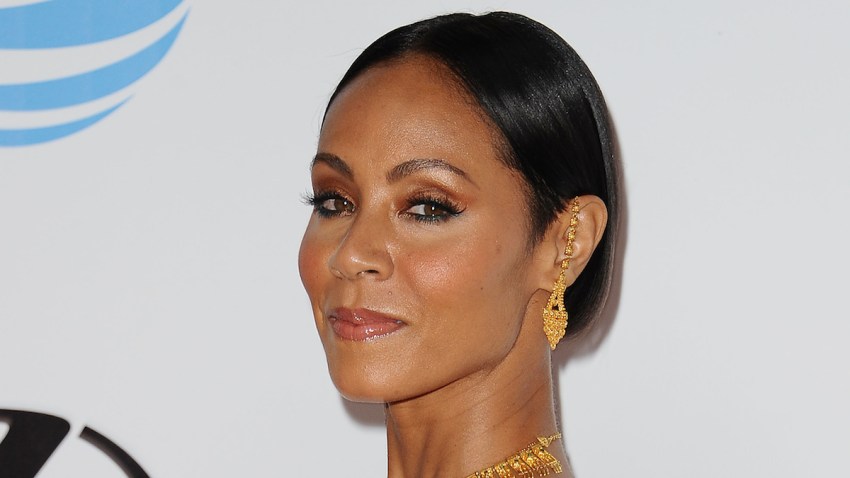 Jada Pinkett Smith is moving on after Chris Rock's now-famous joke about her at the 2016 Oscars.
After the nominations announcement revealed that, like the year before, all the acting nominees were white, the 44-year-old actress vowed to boycott the ceremony. She was among many people, including celebs, who spoke out about the lack of diversity. Oscars host and fellow African-American star Rock had made the issue a key theme of his jokes, including one during his monologue that dissed Pinkett Smith – and husband and actor Will Smith.
"Jada said she's not coming. I was like, 'Isn't she on TV show?' Jada's gonna boycott the Oscars? Jada boycotting the Oscars is like me boycotting Rihanna's panties. I wasn't invited!"
U.S. & World
Stories that affect your life across the U.S. and around the world.
On Saturday, Pinkett Smith made her first public comments about Rock since the Oscars.
"It comes with the territory, sweetheart," she told photographers as she made her way through Los Angeles International Airport. "Hey look, it comes with the territory but we gotta keep it moving. We gotta keep it moving. We gotta keep it moving. There's a lot of stuff we gotta handle, a lot of stuff in our world right now. We gotta keep it moving."
In his monologue, Rock also said Pinkett Smith's "man Will was not nominated for 'Concussion.' I get it. You get mad. It's not fair that Will was this good and didn't get nominated. You're right. It's also not fair that Will was paid $20 million for 'Wild Wild West'!"
Smith was spotted leaving the set of his upcoming film "Collateral Beauty" in New York City a day after the Oscars. When asked about Rock's remarks, the actor flashed his famous smile and displayed the peace sign.
MORE: Chris Rock blasts Jada Pinkett Smith during his Oscars 2016 opening monologue
Copyright E! Online