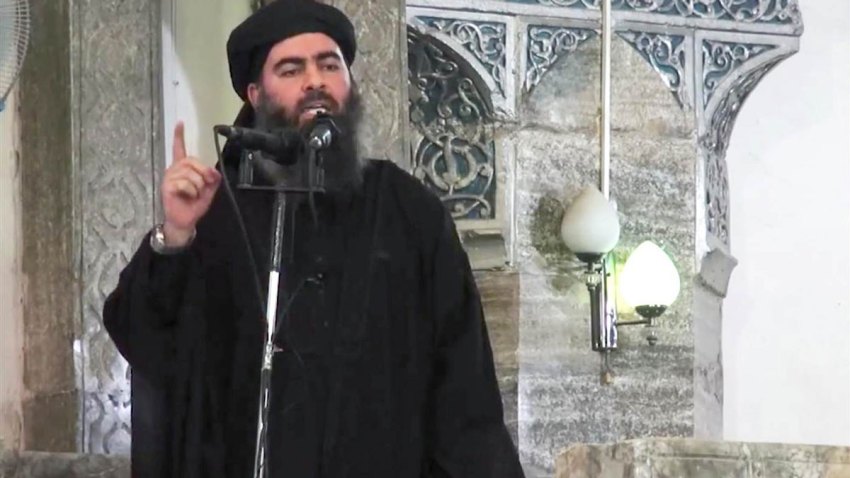 ISIS released a new audio message Saturday purportedly from its leader, Abu Bakr al-Baghdadi, mocking the U.S. for not putting combat boots on the ground and criticizing the recently declared Saudi-led Islamic military coalition against terrorism, NBC News reported.
Flashpoint Intelligence, a security firm and NBC News partner, verified that the message was released by the group's main media arm via official channels online. NBC News, however, cannot independently verify the authenticity of the audio.
The terror group's top leader said in the 24-minute clip that ISIS was thriving and that airstrikes by the U.S.-led coalition and Russia in Syria are failing, despite destroying Syrian oil facilities and killing several ISIS leaders in recent weeks.