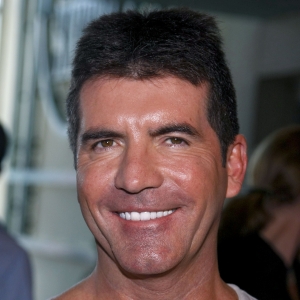 Every week, millions of viewers tune in to "American Idol" to hear what Simon Cowell has to say – but according to the Mirror, the no-nonsense judge may be planning on leaving the show.
"Most people do one show a year and I do three and they involve a lot of traveling. One may have to go," Simon, 49, told the paper on Saturday. "I don't know which one. That is the problem, I like all of them. I can't imagine not doing 'Britain's Got Talent' and I can't imagine not doing 'X Factor.' But I guess America is more likely to go because I have got one year under contract. Maybe that will be the end."
VIEW THE PHOTOS: 'American Idol' Season 8 Contenders & Their Celebrity Look-A-Likes
U.S. & World
Stories that affect your life across the U.S. and around the world.
According to the paper, Simon may make four transatlantic flights a week during the summer to keep up with "American Idol" and his two British shows, "X Factor" and "Britain's Got Talent," in which he also serves as a judge.
"I don't want to come over as whiney because I am very grateful that I have got these jobs," he said. "But there is a point where I am not sure we can keep this schedule up. It takes longer and longer to make these shows because you have to put more into them, and I am not sure we can sustain me doing three shows a year, with the record label and the TV production company."
VIEW THE PHOTOS: 'American Idol' Season 8 Top 13
In addition, Simon added that he's launching a "big new show next year," though he said details are top-secret.
As for a social life, the "Idol" judge said his busy schedule doesn't leave him with much time to date following his split with longtime girlfriend Terri Seymour.
"Have I got a black book?" he laughed. "Yes, it's called a mobile phone. I do get offers. There is no shortage of people if you want to go on dates – working in TV, living in LA, it is there if you want it. But I am enjoying hanging out with my friends. I haven't had time to go on dates."
Related Content from AccessHollywood.com:
VIEW THE PHOTOS: Anything But Dreadful! Hot Shots Of Simon Cowell!
PLAY IT NOW: Kara DioGuardi Talks 'American Idol'
PLAY IT NOW: Simon Cowell's Kiss-And-Tell

MORE ACCESS ON THESE TOPICS: Simon Cowell - American Idol - Reality TV - FOX - Music

Copyright NBCAH - Access Hollywood