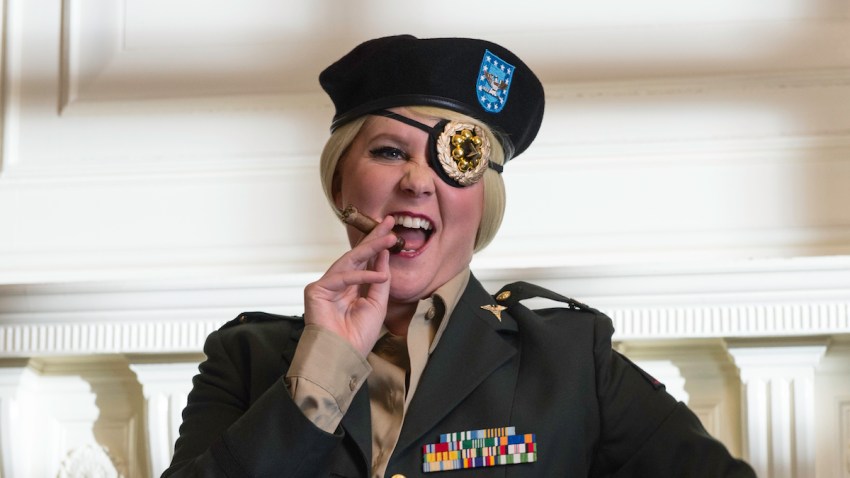 Bono advised the U.S. Senate last week to deploy humor as a weapon against ISIS – and nominated Chris Rock, Sacha Baron Cohen and Amy Schumer for frontline duty. Schumer responded with a tweet of two words, the first of which was "holy."
Her phrase of choice also could be used to sum up her last year, with highlights that included: A breakout third season of Comedy Central's "Inside Amy Schumer." Triumphs hosting "Saturday Night Live" and her first HBO standup special. Her hit movie, "Trainwreck," a winning meld of raunch and rom-com.
Now Schumer returns for a new season of her irreverent TV show Thursday, keenly aware that outsized expectations could nudge her career off the rails. She's channeling her concerns into some meta humor: In a recent "Inside Amy Schumer" promo, a doctor diagnoses her as "overexposed" and tells her to "go away for a while."
U.S. & World
Stories that affect your life across the U.S. and around the world.
Schumer's biggest challenge, though, isn't avoiding over exposure as much as dealing with the pressure to keep topping one's self that comes with major success. Just ask Dave Chappelle, star of the greatest Comedy Central sketch show of them all.
Constantly pushing ahead gels with Schumer's strongest skits, which thrive on the comedy of escalation. Case in point: her "I'm So Bad!" sketch in which ladies at lunch out-do one another with tales of decadent eating and wind up cannibalizing a waiter.
Schumer doesn't need to worry about losing her comic appeal as long as she keeps taking chances with her humor. Her smart, feminist and bawdy approach gave us last year's bold bit in which Julia Louis-Dreyfus was sent off in a boat to nowhere after she reaching a perceived expiration date on her attractiveness (the segment used a far blunter term to describe the end of the male gaze).
The biggest danger for fans is that Schumer outgrows her TV show – and leaves to fight ISIS full-time.
Jere Hester is Director of News Products and Projects at the City University of New York Graduate School of Journalism. He is also the author of "Raising a Beatle Baby: How John, Paul, George and Ringo Helped us Come Together as a Family." Follow him on Twitter.
Copyright FREEL - NBC Local Media