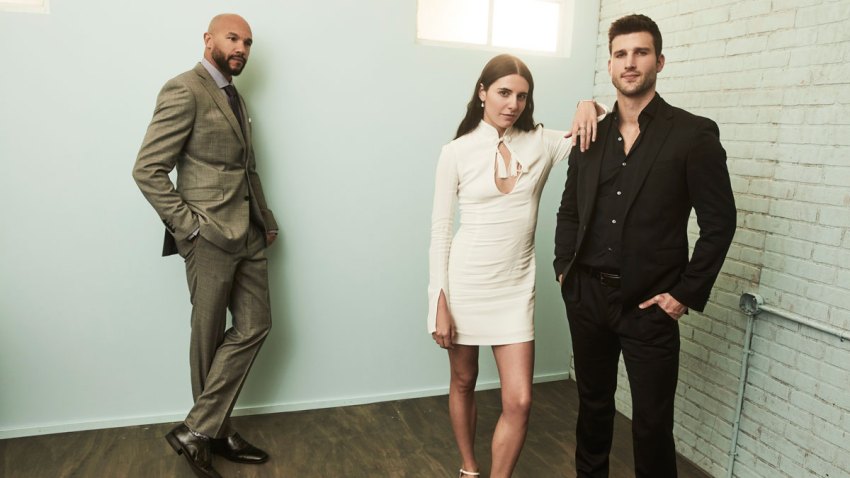 Stephen Bishop auditioned for a role on Bravo's scripted series "Imposters" drawn to the opportunity, but not knowing what to expect. What he thought would be a "typical" audition ended up being "not so typical." Bishop was cast as Patrick, the major love interest, in the new original series.
"I like his depth," Bishop said of his character in "Imposters." "There's a lot to Patrick, and because of that I really got to explore some range in myself."
U.S. & World
Stories that affect your life across the U.S. and around the world.
"Imposters," follows Maddie (Inbar Lavi), a persona shifting con-artist who leaves victims tormented when they realize they have been used and robbed of everything – including their hearts. But things get complicated when her former targets, Ezra (Rob Heaps), Richard (Parker Young) and Jules (Marianne Rendón) team up to track her down. While pursuing her newest mark, Maddie meets a potential love interest, Patrick (Stephen Bishop), which threatens to derail her assignment.
"She's in a world of seeking out specific marks, but she meets Patrick by chance," Bishop said. "It's an organic connection they have."
Bishop's character has a genuine connection with the con artist, which is a diversion from her other relationships that are based on lies and incentives. Patrick and Maddie bump into each other in a coffee shop, and she is drawn to his Princeton, "techie" persona.
Bishop is no stranger to playing the love interest, having played one in "Being Mary Jane," but says it's different from his other roles.
"There's more of an emotional range in this character," Bishop said. "You see the connection develop between Patrick and Maddie, whereas in 'Being Mary Jane' the relationship was already established."
Bishop attributed the talented cast and riveting writing to executive producers Adam Brooks and Paul Adelstein. The show has wrapped up filming the first season and are hopeful to continue more soon.
"I think that the mysterious atmosphere explored in the show is something that makes the show more relatable," Bishop said. "The twists and turns in the story are in just the right spots and i think the viewers will really enjoy it."
Bravo's dark comedy, "Imposters" premieres on Feb. 7 at 10 pm.