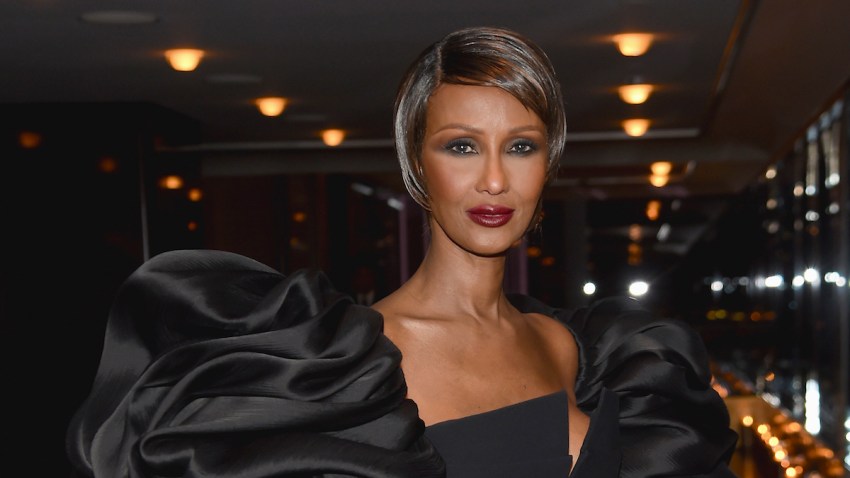 Iman is suffering another loss.
Two months after husband David Bowie passed away from a long battle with cancer, the supermodel has lost her mother. "Saddened by the death of my mom Maryan Baadi. May Allah grant her the highest jennah #ripmaryanbadi," she tweeted early Friday morning. [[374258421,C]]
Iman previously spoke to The Guardian about how proud she was of her parents' work in the Somali independence movement. "My mother was an activist, so was my father. They came from a generation of young Somalis who were actively involved in getting independence for Somalia in 1960," she said in 2014.
U.S. & World
Stories that affect your life across the U.S. and around the world.
She also credited her mother for giving her the confidence to believe she could do whatever she wanted. "She instilled...the fact that nobody can take your self-worth unless you give your consent," she continued. "She always said to me that there is nothing that the boys can do – because I had two brothers – that you can't do, if not better."
Iman has been spotted out in public only a couple of times since her husband's passing, walking her dog while dressed in all black. She has mainly used social media to express her emotions, breaking her silence one month after her husband's death, posting a a simple message on Instagram. "Love and gratitude, Iman," it said. [[364829851,C]]
A source told E! News after her husband's death Iman was determined to keep her head held high by hanging out with her family. "Iman is doing well. She has been spending lots of time with her daughter and is keeping busy."
The insider also noted that she was "very touched by all the support from friends, family and fans."
Teddy Antolin, Bowie's longtime hairstylist and the person who introduced the couple, also passed away in February. The Somali model helped to spread the news about the death of her friend, reposting the announcement originally made on Bowie's official Facebook page.
"It is with sadness that we report the news that Teddy Antolin has passed away," the statement read. "Teddy was a former hairdresser for David on several tours, video shoots and photo sessions. He will be missed."
PHOTOS: Look back at David Bowie's life
Copyright E! Online