Kyung Kim was home with her dog when the flood waters began to rise in Lafayette, Louisiana.
Within a few hours, more than 2 feet of water filled the first floor of the home along Bourque Road. The lights went out and for three days she sat in the dark, watching snakes and catfish swim by her door.
At one point, people came by with a boat offering her a way out, but she didn't want to leave. Her husband, Steve, was away in Colorado and she was worried about the house.
"I told them no, I was staying," she said. They did help her charge her phone, though, so she could keep in touch with relatives.
Knowing the dire situation at home, Steve jumped on a plane for Baton Rouge -- about 60 miles west of Lafayette.
He took a cab from the airport, but while the water had receded from the Kims' neighborhood, the road leading there was still inundated.
Desperate to get home, Steve waded, for a mile, through snake-infested waters.
U.S. & World
Stories that affect your life across the U.S. and around the world.
"I saw him coming," Kyung explained, holding up her arms over her head, "with water up to here," she said gesturing to her chest.
The Kims moved to the United States from South Korea in 1999. Kyung runs a salon nearby. It's the couple's only source of income.
She says as soon as the water receded, she began scrubbing the house.
"I had no idea you had to do all that," she said pointing to the pile of debris on the side of the street. Thing is, if you don't rip out everything touched by the flood water, mold can take over the home.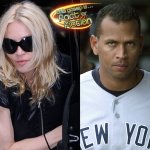 On this Friday, the Kims have extra help in the clean up. Volunteers from Samaritan's Purse, a North Carolina-based Christian disaster relief organization buzz around like bees in bright orange shirts.
It's just one job site of more than 3,500 that have been requested by those affected by the flooding across the state.
Among the volunteers were Drew and Pat Alexander from Aldan, Pennsylvania, a small suburb in Delaware County.
"We both have a spirit for serving people in a time of need," Pat says of why she and Drew drove 20 hours south to help. "Some people run from disaster, we seem to run to disaster."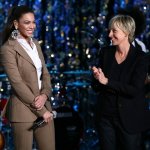 The Alexanders have been married 34 years and volunteer with multiple organizations together.
"We're at just about every disaster we can get ahold of," Drew explains. "We know the need is there and we have some ability to be able to help to ease people through those difficult times they're experiencing. That's our mission in life."
The Kims also met with a FEMA adjuster this day. They hope for some help from the government to rebuild. They, like so many others, don't have flood insurance.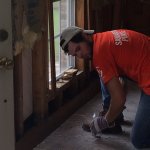 Standing among the mess, Kyung feels grateful.
"I'm so lucky, look at all those cars, all those people helping us," she said.
Her thoughts about the volunteers is heartfelt, but unfortunately the work won't be over once they leave.