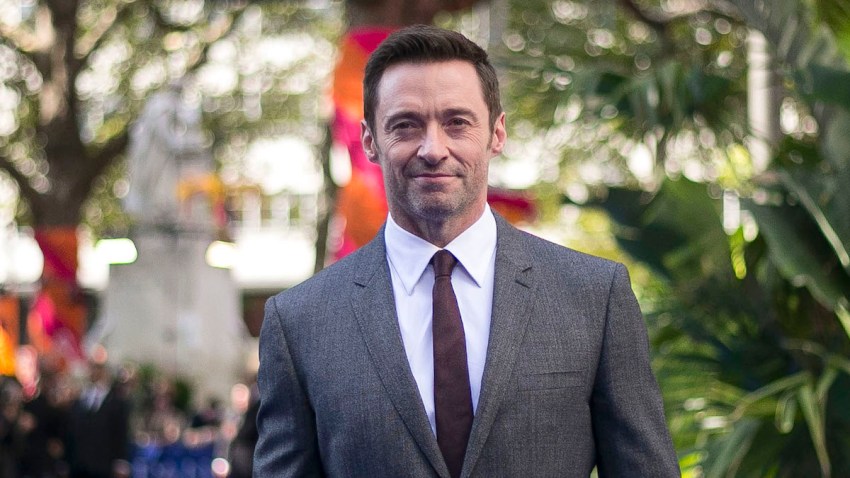 Hugh Jackman is a real life superhero.
The 47-year-old "Wolverine" star helped rescue his 15-year-old son, Oscar, and 10-year-old daughter, Ava, after they got caught in a strong riptide Saturday at Sydney's Bondi Beach in his native Australia, local news outlets reported.
"It looks more dramatic than it was," the actor's rep said in a statement posted by ABC News, adding that the family is fine.
U.S. & World
Stories that affect your life across the U.S. and around the world.
Jackman and the children were reunited with his wife Deborra-Lee Furness back on the beach, The Daily Telegraph newspaper reported.
Jackman was with his kids in the water and chatting with rugby and reality TV star Dan Conn and "My Kitchen Rules'" Lynzey Murphy when his kids got caught in the current and began to be dragged out to sea, according to The Daily Telegraph.
Photos and video of the rescue showed Jackman swimming and pulling a man and his daughter Ava, while a lifeguard guides them from the shore. The actor was also helping his son in the water. Oscar is later seen riding in a surf rescue dinghy.
"He wasn't rescuing me, I was assisting him to get his daughter up to the sandbar," the man, Peter Adam, told Australia's Nine News. "He then grabbed my hand to get us up. He then went to get his son."
Jackman also waved at other swimmers further out to sea, trying to get them to swim to shore.
A former lifeguard and witness told The Daily Telegraph Jackman "stopped and helped this bloke stand up and he also helped his son," adding, "The swell was pretty nasty."
Lifeguards made 43 rescues and the beach was later shut down, the newspaper said.
"He was pretty level-headed," Murphy told The Daily Telegraph. "If you start freaking out in front of your children it is only going to make it worse. He said thank you to both Dan and I. He was lovely."
PHOTOS: Hugh Jackman: movie star
READ: Jamie Foxx is a real life hero after rescuing a man from a burning car
Copyright E! Online