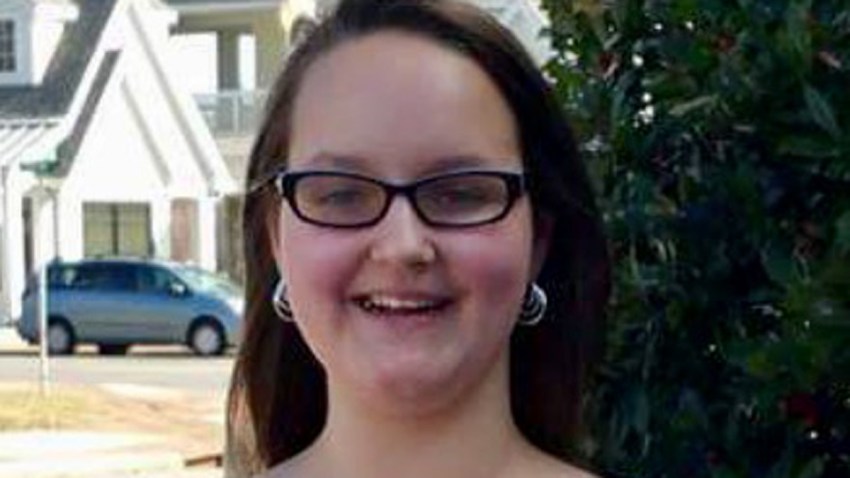 The 14-year-old Pennsylvania girl who was raped, tortured and killed at her adoptive mother's house had been abused or neglected in at least three homes during her short life, according to an attorney.
A lawyer for Grace Packer's birth parents told The Associated Press they lost custody of the girl over allegations that other adults were sexually abusing their children.
Grace was adopted by adoption worker Sara Packer when she was a toddler. In 2011, Sara Packer's husband at the time, David Packer, pleaded to statutory sexual assault after he was charged with indecent deviate sexual intercourse with a girl who was 9 at the time of his arrest.
U.S. & World
Stories that affect your life across the U.S. and around the world.
Packer told NBC10 during an interview last year that Grace was not the girl he was sentenced for sexually assaulting. The Northampton County District Attorney's Office told NBC10 Wednesday however that Grace was the girl who he molested.
"I can't discuss any information about that," David Packer told NBC10 during a second interview Wednesday. "As the law stands, regardless of the circumstance, the victim has those rights not to be identified. I'm not going to comment either way but my lawyer will be looking into the fact that numerous people are breaking the law with speculation and rumors about Grace."
Authorities near Philadelphia this week charged Sara Packer and her boyfriend Jacob Sullivan with killing Grace in a "rape-murder fantasy" carried out over many hours.
The girl was beaten, raped as her mother watched, poisoned and then strangled when they found her still alive hours later in a stifling attic last July, authorities said.
"It sounds like this poor girl went through hell," said lawyer David Tornetta, who had fought for the birth parents to keep their three young children.
He called them good people who perhaps lacked the money and skills to care for them. When he learned this week that their middle child, then called "Susan," was the girl found killed and dismembered, he wondered if he had done enough for the family.
By the time Sara Packer reported her daughter missing in July -- telling police the teen may have run away -- she no longer wanted her, prosecutors said. She and Sullivan started planning her death as soon as Grace returned from a long stay with an out-of-state relative, they said.
"She was unwanted. They wanted to ship her out. ... And when that failed, they plotted to kill her," said Assistant District Attorney Jennifer Schorn, who oversees major crimes prosecutions in Bucks County.
Packer, 41, and Sullivan, 44, were arrested on murder and other charges last weekend after they were found unconscious from an over-the-counter overdose in what authorities called a joint suicide pact.
Sara Packer's public defender did not return phone messages this week. Sullivan apologized as he was led into court from the hospital, telling reporters he was "sorry for what (he) did."
Investigators in several northeast Pennsylvania counties are now trying to determine how many foster children Sara Packer and her ex-husband, David Packer, took in before he went to prison in 2011 and whether any other children were abused.
Sara Packer, by then an adoptions supervisor in Northampton County, lost her $44,000-a-year job amid her husband's arrest on sex crimes. She was never charged, but there was some concern she was aware of the abuse and didn't stop it, Lehigh County District Attorney James Martin said.
Grace was last seen alive at a family picnic July 4. Her mother raised suspicions when she failed to drop off a promised photograph of her daughter to police and moved without telling them, taking Grace's 12-year-old biological brother, whom she had also adopted, in tow.
Hunters found Grace's body in a wooded area in Luzerne County on Oct. 31.
Sara Packer and Sullivan are due in court for a preliminary hearing on Jan. 20.
Copyright AP - Associated Press