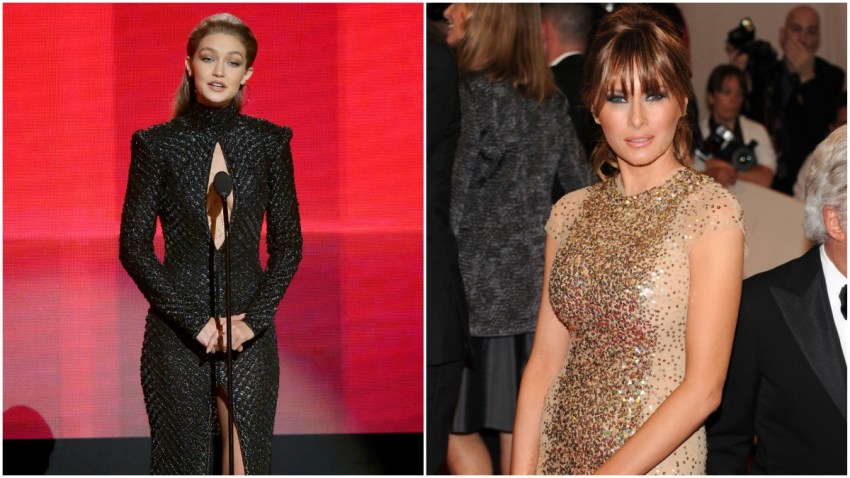 Well, that was an apology...sort of.
Gigi Hadid took to Twitter following a firestorm of condemnation after she mocked future first lady Melania Trump at the American Music Awards Sunday.
"I was honored to host the AMA's last night and to work with some of the most respected writers in the business. I removed or changed anything in the script that I felt took the joke too far and whether or not you choose to see it, what remained was done in good humor and with no bad intent," she wrote on Twitter.
U.S. & World
Stories that affect your life across the U.S. and around the world.
"I too have been the center of a nationally televised comedy skit that poked fun at my actions and was able to find the humor in it. I believe Melania understands show business and the way shows are written and run. I apologize to anyone that I offended and have only the best wishes for our country. Respectfully, Gigi."
During Sunday's broadcast Hadid puckered her lips and spoke with a thick foreign accent while taking shots at Trump for her alleged plagiarizing misstep during the Republican National Convention.
"I love my husband...President Barack Obama..and our children, Sasha and Malia," Hadid said.
Hadid was promptly skewered on social media following the broadcast.
Neither Donald Trump nor Melania have commented about the impression.