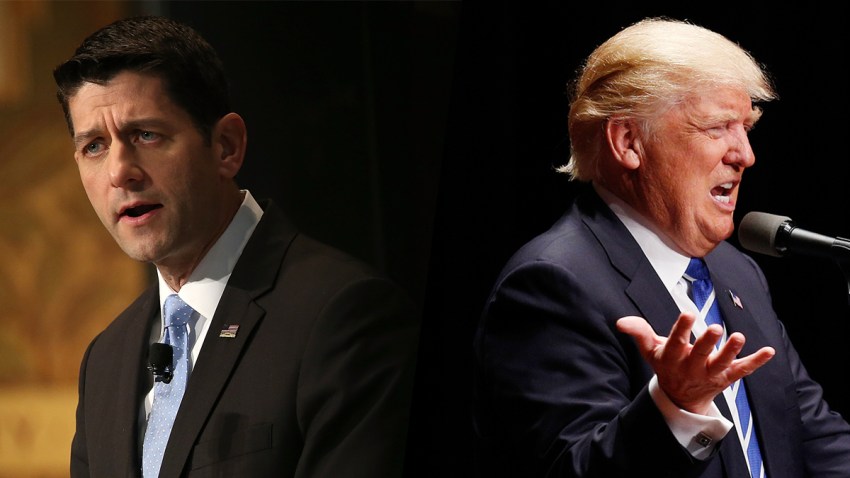 The meeting between presumptive Republican nominee Donald Trump and House Speaker Paul Ryan was closed to the media but there were four things the high-profile visit showed, according to NBC News.
Ryan and Trump have real differences and the speaker still won't publicly endorse the real estate mogul.
The difference are about tone and policy. Ryan did not spell out what those differences are but he does not support Trump's proposals for a Mexico border wall or a temporary ban on Muslims.
U.S. & World
Stories that affect your life across the U.S. and around the world.
The impasse between Ryan and Trump might be over by election day and Ryan hinted at what he might say if he endorses Trump later this year. The real estate mogul, the speaker noted, won an overwhelming number of votes in the primary process.
Finally, no matter what Congressional Republicans do with Trump, Democrats will try to cast them as the "party of Trump."