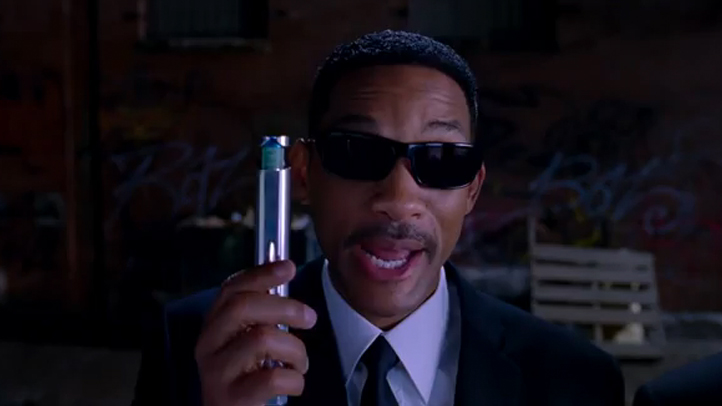 During its rather protracted production history, the most newsworthy thing about "Men in Black 3" was the furor the size of Will Smith's luxury trailer stirred up among angry New Yorkers.
But the show went on, and we now have our first look at the third installment of the sci-fi comedy series. The first "MiB" was a pleasant surprise, effectively milking the chemistry between Smith and Tommy Lee Jones while running through its clever "aliens in disguise" premise.
The second "MiB" must have been "flashy-thinged" out of our memories, because we seriously can't recall a single thing about. Wasn't Rosario Dawson in it? And the artist formerly known as Lara Flynn Boyle? Maybe.
U.S. & World
Stories that affect your life across the U.S. and around the world.
In other words, "MiB3" has its work cut out for it. Smith seems to be back in his comfort zone as the smack-talking Agent J, and there are some surprises in the form of Emma Thompson (??) and Josh Brolin, who manages to nail a pitch-perfect Tommy Lee Jones impression with one line of dialogue.
We'll see. "MiB3" hits theaters May 25, 2012.