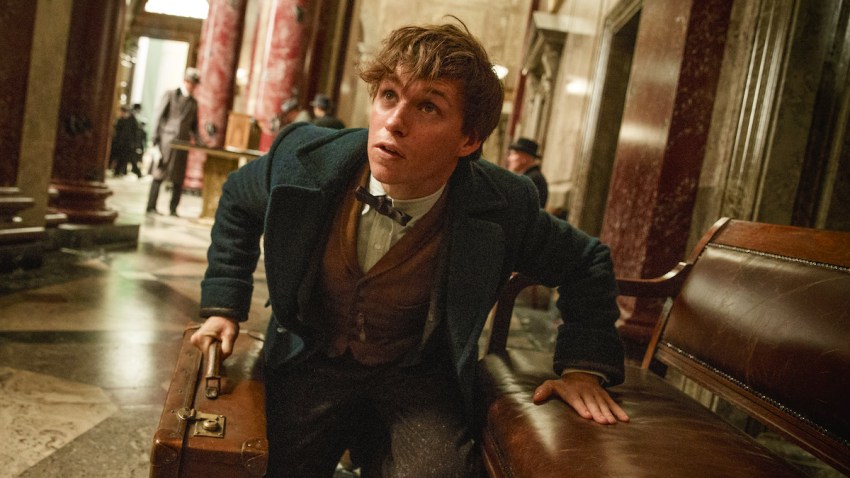 Thank you Newt Scamander! Oh, and thank you J.K. Rowling, too. And while we're doling out gratuities, we should mention Eddie Redmayne.
That's because the actor graced the MTV Movie Awards with his presence to give us a little "Fantastic Beasts and Where to Find Them" treat. Redmayne plays the aforementioned leading role of Scamander in the movie, which is a prequel of sorts to the Harry Potter series, so it was only natural that he be on hand to introduce the first legitimate sneak peek since last year's teaser trailer.
To kick things off, the show turned the set into 1920's New York City, the setting for "Fantastic Beasts." Men in tuxedos and top hats pranced around with briefcases before the fantastic Eddie appeared in a cloud of smoke.
U.S. & World
Stories that affect your life across the U.S. and around the world.
"Myself and the rest of the cast had such an astounding time getting to leap back into the world of J.K. Rowling's imagination," Redmayne began. "And I'm properly excited to share with you tonight just a wee glimpse of what's in store this November."
The clip began with images of a riff on that now-infamous Harry Potter music and flashes of Redmayne's Scamander tinkering in his lab in the Big Apple. "You're an interesting man, Mr. Scamander," whispered the narrator. "Just like your suitcase, there's much more to you than meets the eye. Kicked out of Hogwarts for endangering human life with a beast, yet one of your teachers argued strongly against your expulsion."
We see Scamander leaving England and boarding a steam ship, as the narrator asks "Now what makes Albus Dumbledore so fond of you, Mr. Scamander?"
Check out the full trailer above.
PHOTOS: The celebs arrive to the MTV Movie Awards

Copyright E! Online