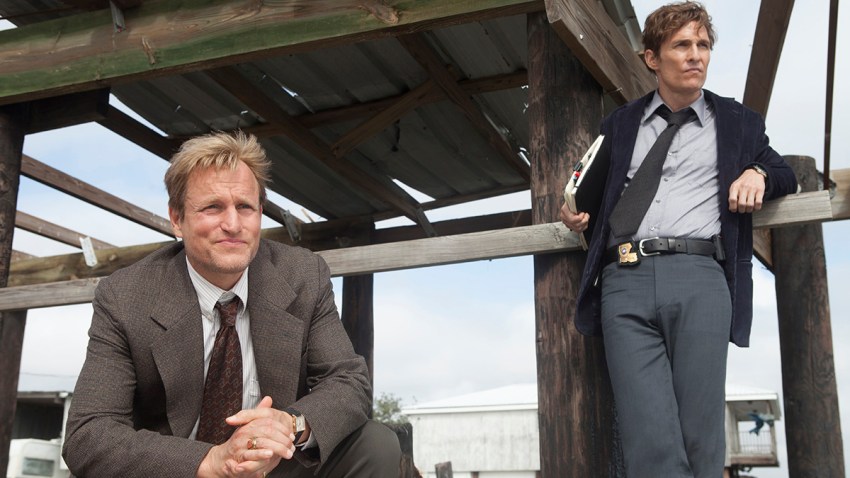 The Emmy statuettes will be handed out Monday night, and the competition is running hot in races featuring longtime favorites and newcomers to the television realm.
Departed drama stalwart "Breaking Bad" could see its last chance at scoring a series win quashed by the critically acclaimed "True Detective," while Netflix upstart "Orange Is the New Black" could spoil the chance "Modern Family" has for an historic fifth consecutive comedy series win.
All will be revealed when Seth Meyers steps on stage to host the 66th Primetime Emmy Awards, airing live on NBC.
U.S. & World
Stories that affect your life across the U.S. and around the world.
Not only does HBO's moody limited-run series "True Detective" have to beat the final season of AMC's beloved "Breaking Bad," it must also overcome drama series contenders "House of Cards" (Netflix), "Downton Abbey" (PBS), "Mad Men" (AMC) and the hit fantasy series "Game of Thrones" (HBO), which leads the Emmy race overall with 19 nominations.
In the lead actor in a drama series, "Bad's" Bryan Cranston faces "Detective's" Matthew McConaughey and Woody Harrelson, as well as "Mad Men's" Jon Hamm, Kevin Spacey for "House of Cards," and last year's winner, Jeff Daniels for "The Newsroom."
If McConaughey wins, he'll be the first man ever to win both a lead actor Emmy and an Oscar in the same year. He was handed the Academy Award for his role in "Dallas Buyers Club" in March.
Comedy newbie "Orange Is the New Black" is already an Emmy winner. "OITNB" took three awards at the creative arts Emmy ceremony last weekend, including a best guest actress in a comedy series win for Uzo Aduba, who plays Suzanne "Crazy Eyes" in the Netflix series.
But to take the outstanding comedy series trophy, "OITNB" must conquer fellow freshman nominee "Silicon Valley" (HBO), and returning contenders "Veep" (HBO), "Louie" (FX), "The Big Bang Theory" (CBS) and last year's winner "Modern Family" (ABC). A fifth consecutive win for "Family" will place it alongside "Frazier" as the only other series to accomplish the feat in Emmy history.
Amidst the awards and celebrations, the audience present at the Nokia Theater and viewers at home will pause to honor the memory of recently departed comedy icon Robin Williams. Billy Crystal, Williams' longtime friend, will present a special tribute segment to the actor who first became a household name thanks to his portrayal of motor-mouthed alien Mork in "Mork and Mindy," which ran on ABC from 1978 to 1982.
Watch the 66th Annual Primetime Emmy Awards live on Monday, August 25 at 7 p.m. ET/4 p.m. PT on NBC.