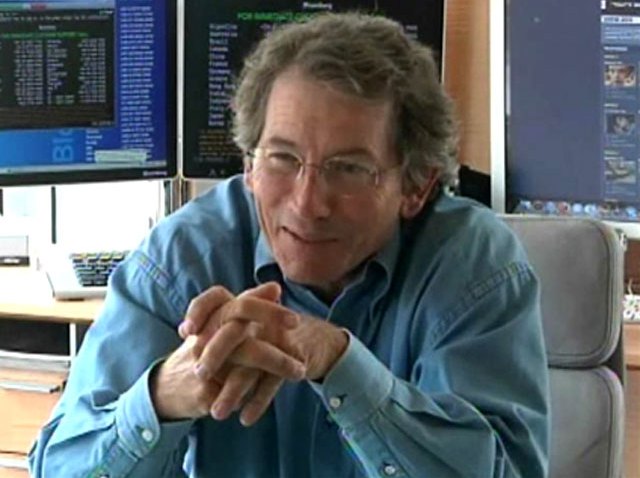 Silicon Valley billionaire Tom Siebel says he's recovering from broken ribs and legs after an elephant charged at him and a tour guide in the Serengeti a month ago.
Siebel on Wednesday told the San Jose Mercury News that the animal plowed into the guide and then attacked him, breaking several ribs, goring him in the left leg and crushing the right leg.
"It was all happening so fast." Siebel told the paper. "There was no place to hide, no place to run."
U.S. & World
Stories that affect your life across the U.S. and around the world.
The 55-year-old Siebel Systems software founder said the Aug. 1 attack happened during a photo safari in Tanzania.
Siebel and the guide were watching a group of elephants from about 200 yards away when one of them charged at the pair without warning, he said. The guide fired at the massive animal as it thundered toward them, but missed.
The elephant stomped and gored the billionaire until he "curled into as tight a ball as I could," he told the paper.
They waited for the animal to wander away then radioed for help. It was three hours until Siebel was able to get medical attention. Rescuers airlifted him to Nairobi for emergency care before flying back to Califoria for further treatment. The attack left the guide with broken ribs and other injuries.
He says he expects to make a full recovery after reconstructive surgery and physical therapy.
Siebel, who has never been shy when it comes to talking about the tech industry, has kept quiet about the incident until now, he says, because he didn't want the publicity. He spoke to the newspaper exclusively because wanted to clear up rumors circulating in the community.
"I was very fortunate to have survived something you might not think was survivable," he told the paper, from his Woodside home. "But I am home now, and with my family. It makes you glad to be home."
Siebel, a former Oracle executive, sold his company Siebel systems back to Oracle for nearly $6 billion after a long drawn-out public fued with rival Larry Ellison. He's a big supporter of Stanford University and recently made news as a big supporter of Sarah Palin.
His latest venture is a non-profit called First Virtual, aimed at helping keep young people away from meth use. His estimated worth is somewhere around $2 billion.
Siebel's cousin, Ken, is San Francisco First Lady Jennifer Siebel's father.
Copyright AP - Associated Press