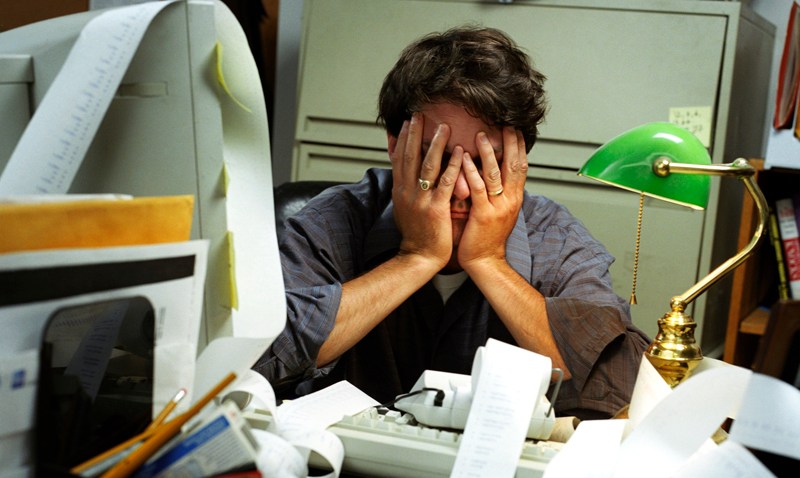 Housing prices are plummeting and the financial industry's meltdown threatens the whole U.S. economy. No wonder Americans are feeling more than a little tense.
Doug Russell, a 51-year-old business consultant from Cedar Park, Texas, has lived through other economic downturns without losing sleep, but this time is different. The inability of Congress to decide on a solution has given Russell a constant, low level sense of anxiety.
"We've been through several stock market gyrations over the years, but now I think we're on the precipice of a depression," Russell says. "I worry about my kids and what kind of jobs they'll be able to find."
U.S. & World
Stories that affect your life across the U.S. and around the world.
Because our emotional well-being is so closely linked to our financial health, experts worry if the economic uncertainty continues for very long, all that fretting could take a physical toll by driving up our blood pressure and adrenaline levels. Long periods of tension and stress can make you more susceptible to infections and lead to digestive problems, headaches and cardiovascular damage.
"I think a lot of people are feeling like they are on the edge now," says Roger Haskett, a professor of psychiatry at the University of Pittsburgh Medical Center. "[Most] haven't actually lost anything yet, but they're concerned about what is going to happen or what is likely to happen. They feel anxious and may be having disrupted sleep."
Many may go searching for solace in the fridge or at the local bar.
"The emotional strain can lead to depression and anxiety and health-undermining behaviors, such as smoking and alcohol abuse, says Dr. Craig Pollack, an internist and researcher at the University of Pennsylvania Medical Center.
Pollack is currently studying the impact of foreclosures on individuals' health. While it's too soon to say whether panicky people are skipping doctor appointments or forgetting to fill their prescriptions, Pollack has heard about financial fallout stress from doctors on the frontline.
One recent case involved a mother who declined to schedule a follow-up medical appointment for her child, saying, "I can't. I have no idea where I'm going to be in a couple of months," Pollack recalls.
Unfortunately, the economic mess won't likely be solved overnight, so Americans will need to learn to cope with the ongoing uncertainty. While it may be tempting to turn to alcohol, cigarettes and binge eating, there are healthier ways to deal with anxiety.
Talk openly about your fears, says Kathleen Hall, CEO and founder of the Stress Institute. "You need to be able to say things like, 'I'm scared to death we're going to lose the house' or 'We may not have money to buy food,'" she says. Yet, while you should share your feelings, don't obsess over it. Get it out of your system and then move on to lighter topics.
Don't become a recluse as you try to ride out the uncertainty, or if you've already been personally affected. Physical proximity to other people can stimulate the feel-good hormone oxytocin and lift your spirits. "Try to have lunch with someone at least once a week," Hall says.
Exercise will also help you feel calmer, even if it's only a five or 10 minute brisk walk, experts say. Studies have shown that by just stepping outside, you can lower your blood pressure and heart rate.
Certain foods may also help calm you, although that doesn't mean you should scarf down fatty, sugary junk food. Hall suggests foods rich in vitamin B-6, such as bananas, tuna and turkey, which are known to stimulate the production of stress-relieving serotonin in your body.
Find distractions. Watch a funny movie. Take deep breaths which can help regulate your blood pressure.
Try to stick to your regular sleep schedule. If you're worried about the economy and having trouble sleeping, skip the late night news, suggests Haskett. "If you're feeling vulnerable then you don't need those kinds of stories right before you go to bed. You'll be much better off reading a book about travel or a nice light novel."
Linda Carroll is a health and science writer living in New Jersey. Her work has appeared in The New York Times, Newsday, Health magazine and SmartMoney.
Copyright MSNBC - MSNBC