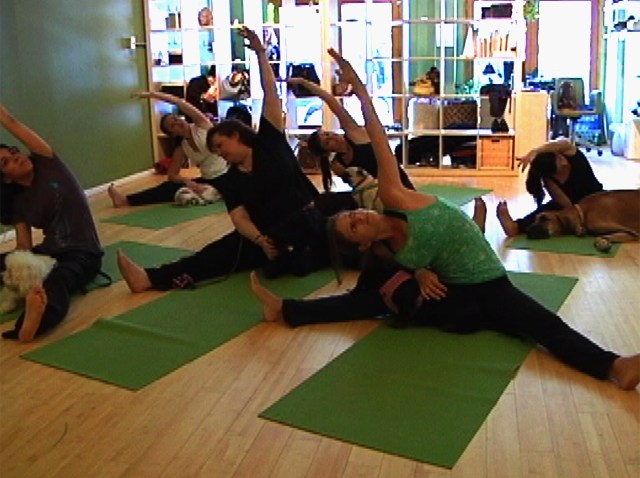 On the path to enlightenment, yoga studio owner Kari Harendorf has a special guide -- her Husky Charlie.
"One day I just brought him to class, and then I thought, if everyone loved having him in class, there's got to be other people who want to bring their dogs to yoga who want to do yoga with their dogs and that's how the whole movement started," Harendorf told NBC New York.
It's a movement she calls "Doga" -- that's Dog + yoga. From Great Danes to Pugs, pooches as partnering with their owners for a combination of meditation, massage and stretching.
U.S. & World
Stories that affect your life across the U.S. and around the world.
"It's actually a really good thing for her," said Erin Teague of her Pug. "She's a very anxious dog. She has a lot of nervousness."
Twice a month Harendorf offers the classes -- proving that "downward facing dog" isn't just for people.
"Dogs already are yoga, they already know that," she said. "But that relationship and honoring that relationships takes care of their emotional well being, their emotional health, physically and that heart to heart connection."
Doga also offers dogs, and people, the usual benefits of stress relief and less back pain, and the all of the money practitioners pay goes to Manhattan's Bid-A-Wee animal shelter.
"You know you're giving [money] towards a good cause and it's time to spend with your dog," said Camy Becker. "I really love yoga and I really love dogs. so it's a win-win."