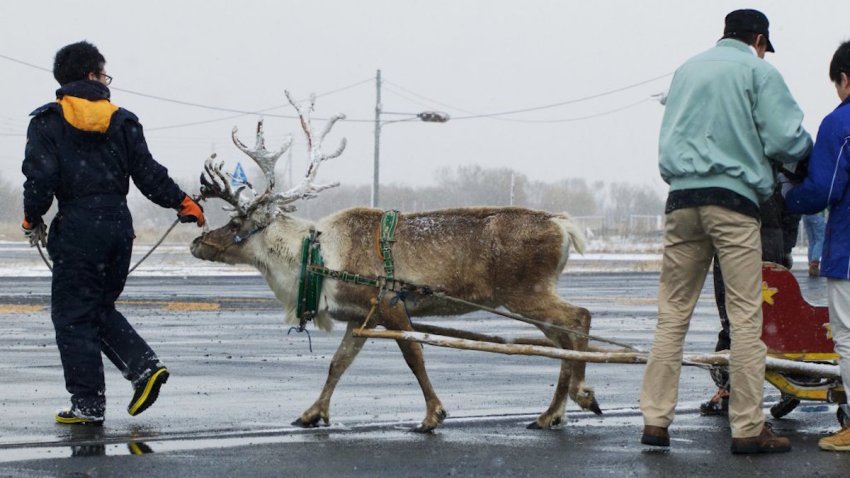 Domino's Japan has pulled the reins on its special caribou-based delivery program just one week after it launched, after the reindeer continually shook their antlers, refused to stop at delivery spots, and kept dislodging the pizzas from their delivery pouches, NBC News reported.
The pizza giant announced Thursday that it didn't want to be saddled with any more reindeer training operations at its Hokkaido Integrated Research Center, and would return Santa's helpers to where they belong.
But the buck didn't stop there. Undefeated, Domino's has instead started to deliver via scooters dressed as reindeer, complete with antlers and a fluffy tail.