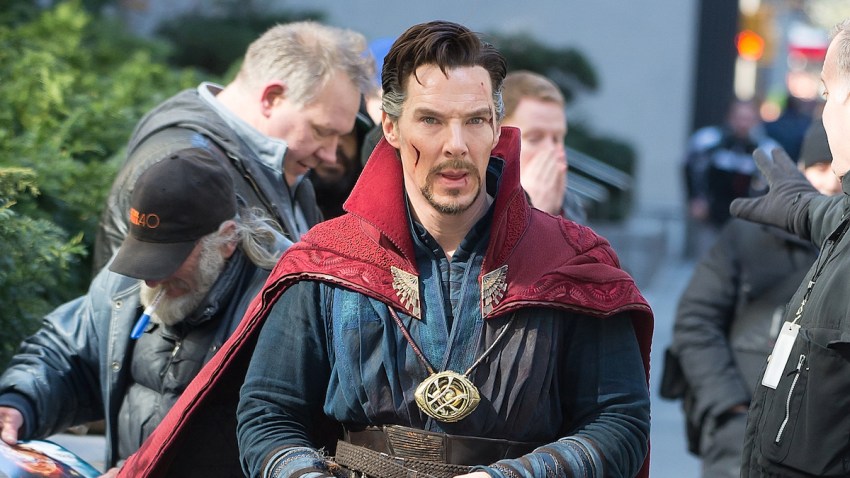 Attention all Marvel fans out there, the first sneak peek of "Doctor Strange" is officially here.
Benedict Cumberbatch made a guest appearance on "Jimmy Kimmel Live!" when he introduced the very first glimpse inside of the highly anticipated flick.
Earlier Tuesday, to help build up the hype even more (as if it needed any!), Marvel revealed a movie poster showing what appears to be Cumberbatch standing in the doctor's Sanctum Sanctorum.
U.S. & World
Stories that affect your life across the U.S. and around the world.
Fans in the United States will have to wait the longest to see the film in theaters, as it's expected to hit the big screen on November 4.
Australia, however, will be able to see it on October 27, and it's slated to debut in the U.K. the day after.
"Doctor Strange's" Cumberbatch is joined by Chiwetel Ejiofor (who stars as Baron Mordo), Tilda Swinton (who plays the Ancient One) Mads Mikkelsen and Rachel McAdams.
"There's going to be some crazy s--t going on," Cumberbatch teased in an earlier interview with Entertainment Weekly when asked about the film's visual effects.
And as for stepping into the famous role, the 39-year-old "Sherlock" actor admitted that he felt "really self-conscious" at first "but, then, by the end, it was great."
"It's like anything, you just have to experiment," he added when discussing how he eventually become comfortable transforming into the surgeon.
Filming began last November and only just wrapped up last month, the magazine reported.
PHOTOS: Hottest star superheroes & villains
Copyright E! Online