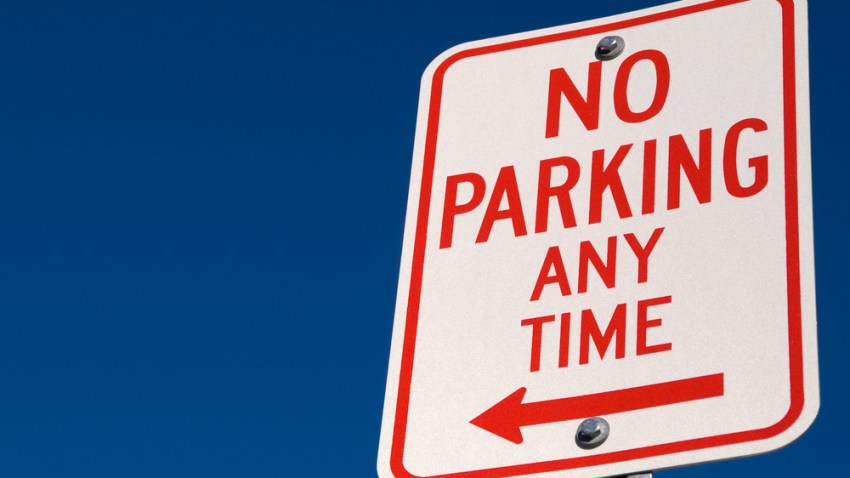 Well look at that, it turns out there is something the Department of Public Works can do beyond hiring more meter maids: creating more meter maid robots. And not only do these new robots give more tickets, but they're attached to the D.C. motorist's mortal enemy, that metallic archangel of uselessness and catastrophe: the street sweepers.

Welcome to the Police State, Washington drivers. Your Miranda rights will not help you now.

Indeed, a line of D.C. street sweepers "rigged with cameras officially began taking pictures of illegally parked vehicles Monday." You must look at the Washington Times' photo of these cameras to fully appreciate the terror, though. Yes, that's right, they have 14 eyes.

For those unfamiliar with the street sweepers, they are basically crusty old Zambonis that, at a certain time each week (depending on where you are!), barrel down the side of each street and "clean" them by blowing leaves and cigarette butts around. If you're parked on the side of a street during its multi-hour cleaning window, you will usually get a $30 ticket. Sometimes you get lucky, though, and the Parking Authority Officer doesn't catch your car during sweeping time.

But since this whole municipal scam only exists to make money through parking tickets, Public Works has eliminated the possible of Human Error with these new death cameras, which will never, ever, miss a car parked illegally during sweepy time. They are infallible:
The system, known as SweeperCam, uses photo-light sensing, character recognition and Global Positioning System technology to spot parking scofflaws and fix their locations.
That's all that we and our possessions are to these unfeeling machines: "scofflaws."

Jim Newell is probably getting a robot parking ticket right now while he writes for Wonkette and IvyGate.
Copyright FREEL - NBC Local Media