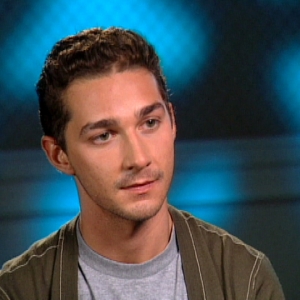 Shia LaBeouf will not be charged with drunken driving for his involvement in a traffic accident that badly injured his hand, but could have his license suspended because sheriff's officials said he refused a breathalyzer test.
There was "insufficient evidence" to charge LaBeouf with drunken driving, Los Angeles County District Attorney spokeswoman Jane Robison said Thursday. She said prosecutors are mulling charges against two other people involved in the July collision, but could not provide further details.
[ VIEW THE PHOTOS: Shia LaBeouf ]
U.S. & World
Stories that affect your life across the U.S. and around the world.
The "Transformers" actor faces a traffic hearing on Friday that could see his driver's license suspended for up to nine months, Los Angeles Sheriff's Department spokesman Steve Whitmore said Thursday.
Whitmore reiterated what police said the day after the crash: that LaBeouf showed signs of being impaired the morning of the crash, but refused a breathalyzer test.
[ VIEW THE PHOTOS: Guy Candy: The Men Of 'Transformers ]
"The physical signs led to the arrest," Whitmore said, adding that the department respects the district attorney's decision. LaBeouf was arrested July 27 after an early morning crash that injured his hand and sent him to a hospital for several days. Sheriff's deputies said later that LaBeouf was not at fault in the accident, which occurred in West Hollywood.
LaBeouf's representatives had no comment Thursday.
Related Content from AccessHollywood.com:
VIEW THE PHOTOS: 'Transformers' Premiere
PLAY IT NOW: 'Eagle Eye' Premiere, Los Angeles
PLAY IT NOW: Shia LaBeouf: The Early Years

MORE ACCESS ON THESE TOPICS: Shia LaBeouf - Movies - Celebrities - Arrests - Celebrity Scandals

Copyright NBCAH - Access Hollywood