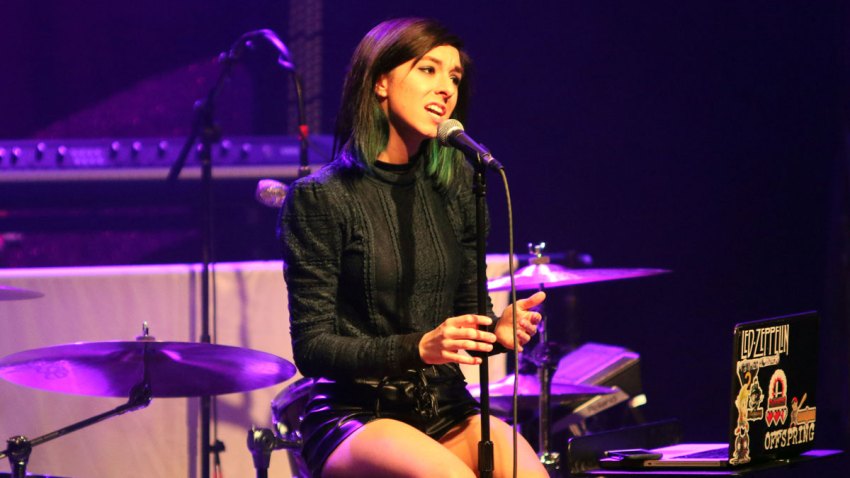 In July, Christina Grimmie's family said it would be releasing the visual EP the late singer recorded before her death. All four songs from Side A received their own video, but now Grimmie's family has released the video for the last song, "Without Him."
The emotional music video from "The Ballad of Jessica Blue" begins with the titular character, Jessica Blue (Grimmie), seeking advice from a friend before taking to the stage to rock a concert. The cheers and claps from the crowd seem to breathe life into Blue's/Grimmie's energy throughout her performance, and finally gives her the courage to confront her boyfriend who has been cheating on her.
Celebrity Deaths: 2016's Fallen Stars
U.S. & World
Stories that affect your life across the U.S. and around the world.
Grimmie, who was also known for her partipation on NBC's 'The Voice', was just 22-years-old when she was fatally shot while signing autographs for fans at Orlando's Plaza Live Theater almost three months ago. Friends, family and fans mourned her death around the world. During a memorial service, her brother Marcus, who was present at the time of the shooting, addressed the crowds who came out to pay their respects.
"I don't have anything to say, I don't have words still and it's a good and bad thing," he said. "All I'm going to say is thank God for the mark that she left on this world. Thanks mom and dad I know it's going to be really tough for us to move forward."
Copyright E! Online