A teenage girl facing a homicide charge in connection with a fight that ended in the death of her 16-year-old classmate in their Delaware high school last month was released to her parents on bail.
The teen, whose identity NBC10 is withholding because she is charged as a juvenile, was released on $13,000 unsecured bail -- $10,000 for a criminally negligent homicide count and $3,000 for a conspiracy count -- to her parents' home, according to court documents obtained by NBC10 on Tuesday.
She was ordered to have no contact with social media or her co-defendants in the case, according to court records, and is scheduled to appear for a case-review hearing May 31.
She is among three girls charged in connection with the fight inside a bathroom at Howard High School of Technology in Wilmington on April 21. Amy Joyner-Francis, 16, died as a result of the fight, officials have said. The other two girls involved face only conspiracy charges.
The Delaware Department of Justice announced the charges Monday after a lengthy inquiry into the fight.
After the fight, Joyner-Francis complained about head and chest pain. A school resource officer called 9-1-1, and Joyner-Francis lost consciousness before medics arrived. Medics gave the teen CPR as she was flown to a nearby children's hospital, where she later died.
An autopsy determined the teen died from cardiac arrest due to a heart defect with a contributing factor of "physical and emotional stress due to the fight." The Medical Examiner did not detect any internal injuries or significant blunt-force injuries.
"In layman's terms, the Medical Examiner determined that Amy died from a cardiac incident that she was vulnerable to because of a pre-existing heart condition, but the cardiac incident would not have occurred if she had not been assaulted," a spokesperson for the Delaware Department of Justice wrote.
Joyner-Francis had a large atrial septal defect, a congenital heart condition, that made her more susceptible to cardiac arrest, according to the autopsy.
Investigators also determined that of the three girls who planned the attack on Joyner-Francis, only one of them, a 16-year-old girl, actually hit her.
U.S. & World
Stories that affect your life across the U.S. and around the world.
Based on their investigation, the Delaware Department of Justice charged the 16-year-old girl accused of hitting Joyner-Francis with criminally negligent homicide. The other two girls are charged with criminal conspiracy.
All three girls are being charged as juveniles, though the state Department of Justice is seeking to have the 16-year-old girl tried as an adult.
Prior to the charges, the three students were suspended for the incident.
[NATL] Top News Photos: Pope Visits Japan, and More
Joyner-Francis' death left the Howard High school community reeling. Students held vigils and mourned their friend's death, while parents flooded school officials with calls about student safety. The school held two nights of meetings to allay parents' fears.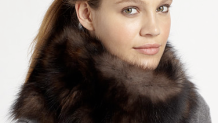 After the charges were announced Monday, city councilwoman Sherry Dorsey Walker spoke on behalf of Joyner-Francis' family.
"At the end of the day, there is still a life that's lost," she said. "That life belongs to that family. So right now they're heartbroken."
Walker urged Wilmington residents to have conversations about ending bullying in the wake of Joyner-Francis' death.
"I'm just asking that people in the community really start coming together and rallying behind the situation," she said. "We as a community need to recognize and realize what are we doing in the community to make a difference in the lives of our young people."
Walker held a press conference Wednesday afternoon on social media bullying at the Bethel AME Church on N. Walnut Street in Wilmington.