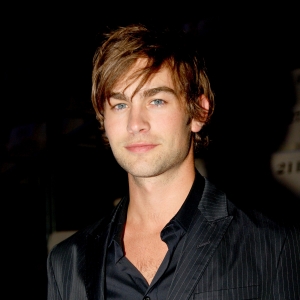 When viewers last saw Nate Archibald (Chace Crawford) in the season finale of "Gossip Girl," he was heading off to Europe with ex Vanessa Abrams (Jessica Szorh) after splitting with Blair Waldorf (Leighton Meester) yet again – but the actor told Access Hollywood on Thursday he'll have a new love interest this fall.
"She's a beautiful southern girl," Chace said of his character's new romance, played by "Privileged" star Joanna Garcia. "They've got the conflicting family backgrounds, [so] they kind of hide the relationship and it plays out. It's good. Joanna Garcia's lovely, so we're having a good time."
VIEW THE PHOTOS: Young Hollywood Heartthrobs!
U.S. & World
Stories that affect your life across the U.S. and around the world.
"Gossip Girl" returns to The CW on September 14, but fans will have to wait a little longer to see Chace unleash his dance moves on the big screen in the remake of "Footloose."
"It's been intense," Chace said of his training. "It's not the gymnastics stuff so much. I have a bit of athleticism so they're letting me see what takes shape and create something original."
VIEW THE PHOTOS: 'Gossip' Guy Chace Crawford
Original "Footloose" star Kevin Bacon previously told Access that he was "looking forward" to seeing Chace step into his dancing shoes, which the young actor called "really nice!"
Still, don't expect him to bring his moves to the clubs anytime soon.
"[Director] Kenny [Ortega] was like, 'Get ready, we're going out' – that's one thing I can't do, be that kind of guy in the club," Chace said.
Related Content from AccessHollywood.com:
VIEW THE PHOTOS: XOXO! Hot Shots From 'Gossip Girl'
PLAY IT NOW: Chace Crawford Talks 'Gossip Girl' & 'Footloose' Remake (July 23, 2009)
PLAY IT NOW: Kevin Bacon Talks Chace Crawford's 'Footloose' Remake (July 16, 2009)

MORE ACCESS ON THESE TOPICS: Chace Crawford - Gossip Girl - Young Hollywood - Movies - Kevin Bacon

Copyright NBCAH - Access Hollywood