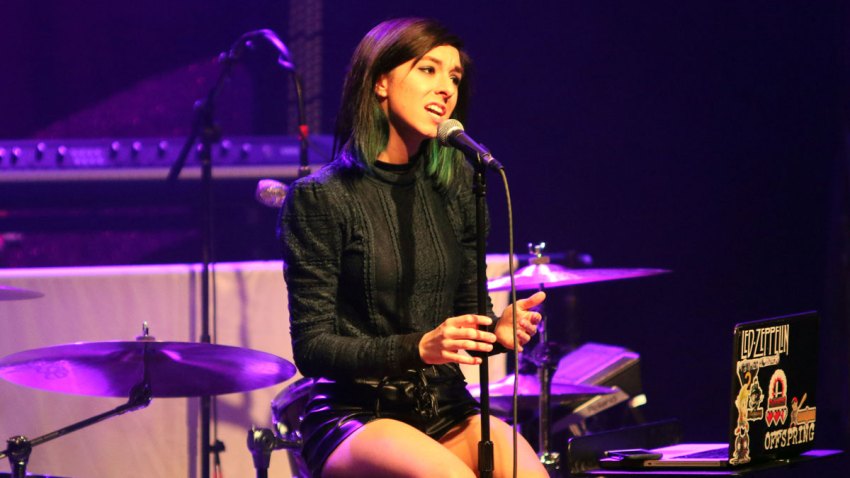 Social media reaction began pouring in response to the fatal shooting of Christina Grimmie, a former contestant on NBC's "The Voice."
Grimmie, 22, was shot while she was signing autographs after a concert in Orlando Friday night.
Police identified the shooter as 27-year-old Kevin James Loibl from St. Petersburg, Florida. They are still investigating a motive.
NBC's "The Voice" tweeted out condolences following the news.
"There are no words. We lost a beautiful soul with an amazing voice. Our hearts go out to the friends, fans and family of @TheRealGrimmie."
Coach Adam Levine posted a photo of the two on Instagram, saying "I'm sad, shocked and confused. We love you so much Grimmie. We are all praying hard that you can pull through this...this just isn't fair."
Fellow coach Blake Shelton took to Twitter, saying he was "stunned and disgusted and heartbroken that we lost that sweet little girl…Keeping @TheRealGrimmie family in my heart and mind."
Singer Demi Lovato also sent out her thoughts to Grimmie's family and friends.
Nick Jonas called the news "terrible" in a tweet Saturday morning, saying he was "Praying for Christina and her family."
Grimmie competed on season 6 of "The Voice." She finished in third place.
Police originally stated the suspect was 21 years old. This story corrects suspect's age to 27.