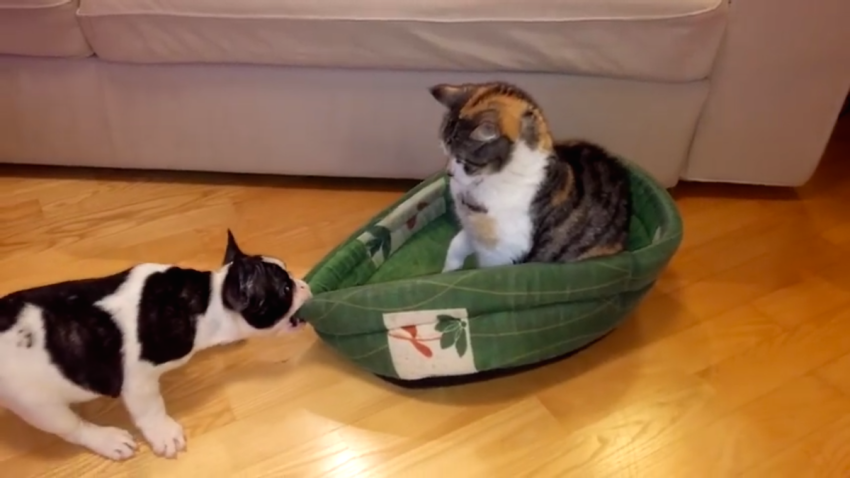 It's a dog-eat-dog world.
In a video picking up steam on the web, a French bulldog named Pixel adorably struggles to reclaim its bed after a calico cat stole it away.
Despite the 10-week-old puppy's efforts, the cat shows no intention of leaving.
Despite the tug-of-war match, Pixel and the cat can be seen sharing the bed in a photo posted on an Instagram account made for the dog.
U.S. & World
Stories that affect your life across the U.S. and around the world.
The video was first noted by Jezebel.
[[287773731 , C]]