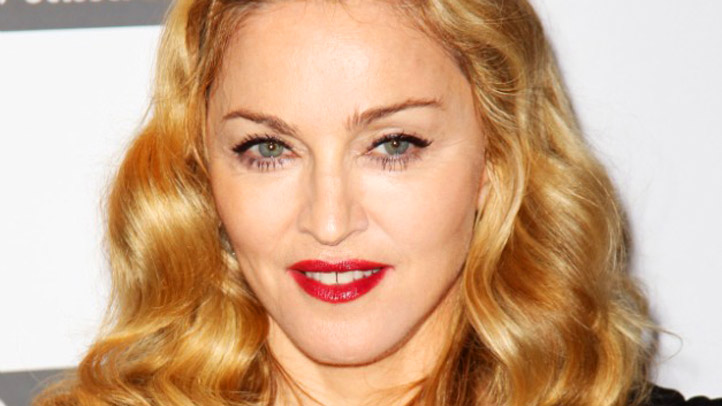 Hollywood loves a multi-hyphenate—model-turned-singer, singer-turned-reality-TV-star, reality-TV-star-turned-talk-show-host—though none is quite as popular as when someone adds "director" to their CV. But just because you're a titan in one arena, that doesn't necessarily mean you're equipped to helm the next "Citizen Kane."
With big screen offerings by both Madonna ("W.E.") and Angelina Jolie ("In the Land of Blood and Honey") heading to theaters, we started thinking about a few directors who made the crossover from other disciplines…with varying degrees of success.
The Rock Stars: Fred Durst and Rob Zombie
U.S. & World
Stories that affect your life across the U.S. and around the world.
It would seem partying on a tour bus and hollering, "Thank you, Cincinnati," might not be the best training ground for an aspiring auteur. At least Zombie had the sense to stick with critic-proof, gore fest genre pieces like "Halloween" and "House of a 1000 Corpses," playing to his dark rocker image. Durst's debut, "The Education of Charlie Banks," was a wild stab at an indie character piece where the main bad ass was played by Jason Ritter, Jack Tripper's son, for cryin' out loud. Keep on rockin' in the free world, gentlemen. But leave directing to the professionals.
The Artistes: Steve McQueen and Julian Schnabel
The visual majesty of Schnabel's early films, "Before Night Falls" and "The Diving Bell and the Butterfly," almost made us forgive his horrendous misstep earlier this year, "Miral." While McQueen and his muse, Michael Fassbender, have made both a hunger strike and an unrelenting quest for empty sex equally heart wrenching. Who knew a threesome could make you weep?
The Dancing Kings: Bob Fosse and Adam Shankman
Don't get it twisted, Fosse's legacy goes way beyond, "Jazz hands." The actor/dancer/choreographer made the crossover to director so successfully, he won an Oscar for Best Director in 1972 for "Cabaret," beating Francis Ford Coppola who was nominated for a li'l film called "The Godfather." For Shankman, dancing with Paula Abdul and Janet Jackson and choreographing everything from The Spice Girls world tour to the boogie section of "Boogie Nights," led to a producing empire, a prime judging spot on "So You Think You Can Dance," and directing gigs that include the 2012 film adaptation of the Broadway show, "Rock of Ages." But what he really wants to do is dance!
"W.E." is in theaters Friday. "In the Land of Blood and Honey" arrives December 23rd.