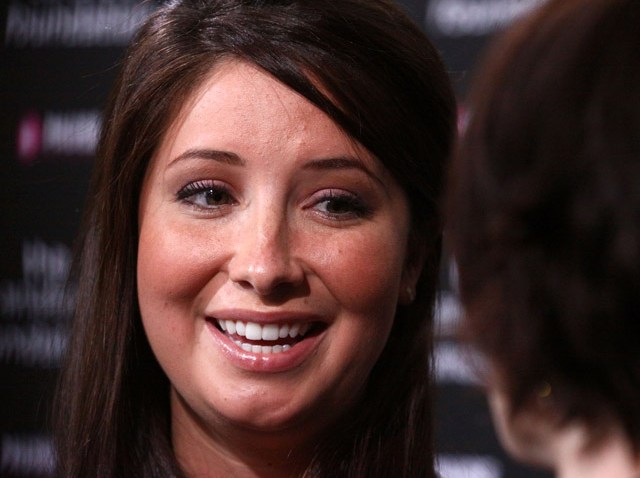 Following an alleged Facebook war of words about "Sarah Palin's Alaska," where Palin's 16-year-old daughter, Willow, allegedly unleashed a slew of homophobic remarks on what appeared to be her account – sister Bristol has apologized on both of their behalves.
According to TMZ, Willow sounded off on Facebook after the Palin family's TLC show was criticized following its Sunday debut.
VIEW THE PHOTOS: Behind The Scenes Of 'Sarah Palin's Alaska'
U.S. & World
Stories that affect your life across the U.S. and around the world.
"Haha your so gay. I have no idea who you are, But what I've seen pictures of, your disgusting … My sister had a kid and is still hot," Willow allegedly wrote on another Facebook user's wall after he took aim at the reality series.
Willow allegedly followed that with another alleged comment, "Tre stfu. Your such a f**got."
VIEW THE PHOTOS: Gay & Lesbian Hollywood
Her sister and "Dancing with the Stars" hopeful also joined the heated argument on Facebook message boards, allegedly writing, "You're running your mouth just to talk s***," and "You'll be as successful as my baby daddy, And actually I do work my ass off. I've been a single mom for the last two years."
"Willow and I shouldn't have reacted to negative comments about our family. We apologize," Bristol later wrote on her Facebook account.
Bristol followed that message with a message of thanks to her supporters.
VIEW THE PHOTOS: Ballroom Bristol Palin - From Alaska To 'Dancing'
"On a nicer note, thank you for supporting the great competition in Dancing with the Stars!… Thank you supporters who continue to support. The haters are already pulling out all the stops this week to destroy," she continued in two more Facebook posts.
According to TMZ, Willow deleted her Facebook account after the alleged quarrel.
VIEW THE PHOTOS: Hollywood's Infamous Celeb Feuds
A rep for TLC was not immediately available for comment when contacted by Access Hollywood.
Copyright 2010 by NBC Universal, Inc. All rights reserved.
This material may not be published, broadcast, rewritten or redistributed.
Related Content from AccessHollywood.com:
PLAY IT NOW: Access Hollywood Live: Is Apolo Anton Ohno Surprised Bristol Palin Has Survived So Long On 'Dancing'?
PLAY IT NOW: Bristol On The Defensive! Her Response To Claims That Politics Give Her A 'Dancing' Advantage
More from Access: [ Bristol Palin LGBT Politics ]
Copyright NBCAH - Access Hollywood