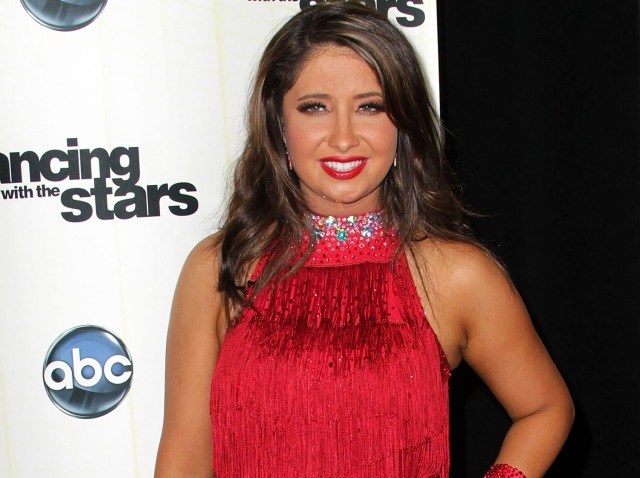 Levi who?
Bristol Palin confirmed during a radio interview Friday she has a new man in her life.
Speaking by phone on the Anchorage-based "Bob & Mark" show, the "Dancing with the Stars" alum was gently goaded into addressing reports she's dating an Alaska pipeline worker, People mag reported.
U.S. & World
Stories that affect your life across the U.S. and around the world.
"Are you guys getting personal with me, really?" Palin asked.
After Palin, 20, at first pledged to "plead the fifth," the radio hosts proposed she respond this way: "Yeah, you know what, I'm seeing a guy and he's really great and [son] Tripp loves him and we're having a really good time and we're really good friends."
"Yeah, we can go with that," Palin replied.
She went on to say that she and toddler Tripp were "happy," especially about the new Maricopa, Ariz. home she reportedly bought with a $172,000 check.
"It made 'Dancing with the Stars' worth it, for sure," she said.
During the interview, Sarah Palin's daughter also revealed she was considering an offer to co-host a radio show in Phoenix and denied rumors she'd changed her son's last name to Palin.
Not that she doesn't hope to do so one day. Palin said she's asked her ex, Levi Johnston, many times to "sign over" his parental rights in exchange for not having to pay child-support.
The off-and-on pair last split in August and has an agreement that reportedly gives her primary custody of Tripp, though both parents share joint legal custody.
Palin said the last time she broached the surname switcheroo was two years ago.
"'He's always going to be your son, you can see him whenever you want to,' but he just doesn't want to sign him over because it looks bad on paper," she said of Johnston.
Selected Reading: People, HuffPo, Bob & Mark