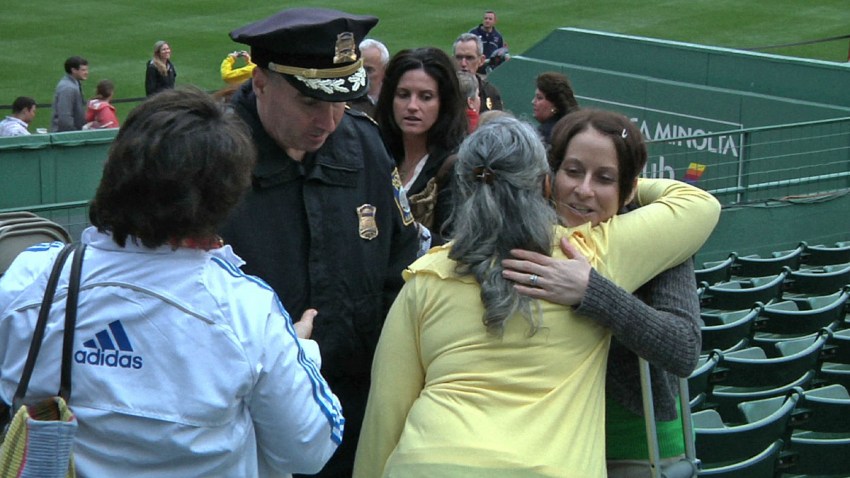 For one runner, in particular, making it through Sunday's Chicago Marathon will be an especially hard-fought achievement.
Boston resident Lee Ann Yanni was injured in April's bombings at that city's marathon. The first blast tore through the 32-year-old's left leg, forcing her to undergo multiple surgeries and a lengthy rehabilitation.
It also threatened her plans to run in Chicago to raise money to fight cancer, which claimed the life of her father last year.
U.S. & World
Stories that affect your life across the U.S. and around the world.
She tells the Chicago Sun-Times that her road to recovery and to Chicago's race was "probably the hardest thing" she's ever done.
She says she wants people to know that she's a survivor.
On Sunday, she'll be wearing the blue and yellow colors of the Boston Athletic Association.
And as the first major U.S. marathon since the Boston bombings steps off Sunday, Chicago Mayor Rahm Emanuel said the city feels prepared for the race and most importantly runners won't be deterred by fear.
"The world will watch the endurance of the human spirit to persevere," Emanuel said Thursday at the marathon's kick-off press conference. "While individuals run, an entire city, an entire county, an entire world [will] come together to say that we will not be deterred."
The tragic event forced the Bank of America Chicago Marathon to step up security, increasing checkpoints, banning spectators from the start and finish lines, and requiring runners to pick up their own race-day packets.
Atseda Baysa, who won the 2012 Chicago Marathon and took part in the Boston Marathon said the two cities are very different, and she's hoping for a fresh start.
"Boston and Chicago are different," she said. "I hope Chicago is not a problem like Boston."
Fellow Boston runner Meg Carly said she's determined to finish the Chicago race.
"I ran in Boston in the spring and didn't get to finish," she said. "This time I'm really excited to be here and hopefully it all works out and there are no surprises. No one's going to stop me from running this race."
Emanuel said 45,000 runners and about 1.7 million spectators are expected in Chicago Sunday for the annual race, which draws an annual economic impact of $243 million for the city.
"The fact is that people keep coming back," Emanuel said. "We had a record number last year. We expect a record number of people running this year."
NBCChicago.com is your source for Race Day entertainment. For more on our live coverage click here.
Copyright AP - Associated Press