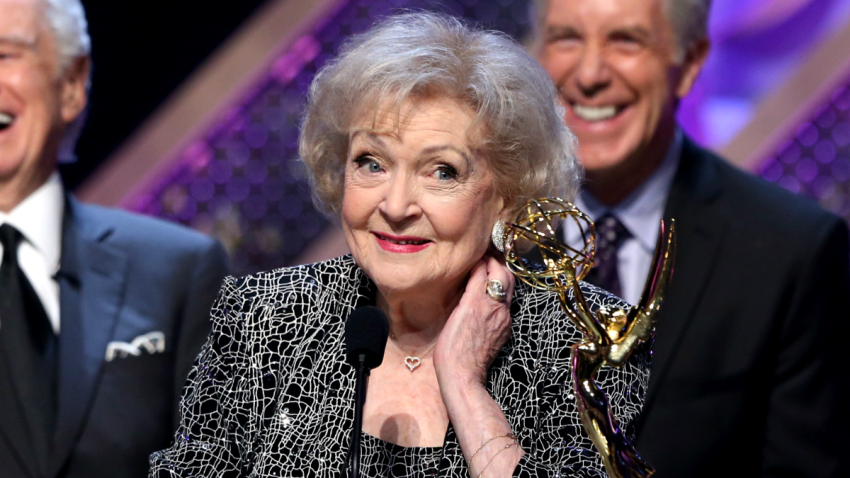 In a year that saw the deaths of David Bowie, Prince and Muhammad Ali among so many other famous people, just about everyone has had enough of 2016 – so much so that following the passing of "Star Wars" icon Carrie Fisher on Tuesday, fans of another legendary actress are desperate to protect their idol.
Countless Twitter users dealt with their grief over the unusually painful year in celebrity deaths by begging 2016 to leave the beloved Betty White alone.
The 94-year-old "Golden Girls" actress and Chicago-area native received so many pleas to protect herself that she trended on Twitter, with nearly 50,000 tweets sent by Tuesday evening. [[408446735, C]]
U.S. & World
Stories that affect your life across the U.S. and around the world.
One fan even went so far as to start a GoFundMe to "help protect Betty White from 2016," with a goal of raising $2,000.
"Help 2016 catch these hands if it goes anywhere near Betty White!" the description reads. "If she's okay with it I will fly to where ever Betty White is and keep her safe till Jan 1 , 2017."
However, assuming White doesn't want the South Carolina man who started the page to stand guard outside her door, he plans to donate the funds to his local Spartanburg Little Theater "to help craft new stars of stage and screen to carry mantle of the legends that have left [us] this year."
White herself has yet to chime in to reassure everyone of her health, leaving fans to simply hope that the last few days of the year are merciful. [[238430011, C]]