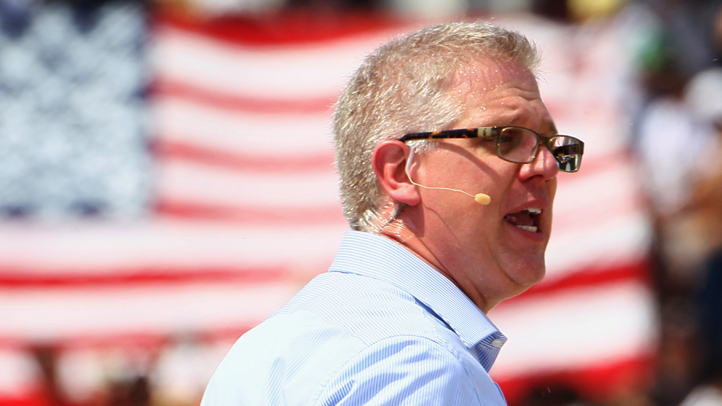 Glenn Beck may play a conservative on TV, though he's being anything but in his risky post-Fox News venture.

The divisive talk show host announced Tuesday that he's starting his own pay Internet streaming channel – kind of a Netflix for Beck fans. But will viewers pay up to $10 a month for their GBTV (network motto: The Truth Lives Here)?
The move will be a big test of whether the Web-driven on-demand thirst for music, movies and entertainment TV programs extends to political commentary. The subscriber-based streaming scheme also could show whether Beck's tear-laden brand of semi-demagoguery packs enduring power – or whether the end of his reign of error is coming.

Whatever you think of Beck's chalkboard antics and his reactionary rhetoric – which has included calling President Obama a racist – it would be wise to resist any knee-jerk inclination to bet against him.

He became a household name soon into his 2 ½-year stint at Fox News – even if his name is cursed in some homes and praised in others. The timing of his new undertaking – Beck's two-hour Web show starts Sept. 12, just as the endless presidential campaign begins in earnest – certainly works in his favor.

Ease of access is probably more important than the politics, though the success of Netflix streaming (now the biggest driver of U.S. Internet traffic) suggests large swaths of the public are comfortable with the technology. But will people pay extra for what they already were buying on cable?

The territory is largely uncharted, but it's worth looking at major moves by bigger names in talk: Howard Stern drew millions to pay radio. But not even Oprah Winfrey went the pay route for her OWN channel, which on basic cable.

While he's raking in the money, Stern's audience isn't as big as it was before he left terrestrial radio in 2005, and neither is his impact on the popular culture. It's too soon to judge OWN based on the lackluster ratings posted since the channel's January debut – especially since Winfrey's involvement is sure to increase with the recent end of her daytime talk show.

Stern and Winfrey's respective stints as media powerhouses are measured in decades, while Beck's Fox-buoyed prominence dates to the early Obama Administration. Stern and Winfrey are ultimately entertainers, while Beck rests uneasily somewhere between pundit and showman.

Beck's ratings are down in recent months, though his program still trounces the other cable news offerings in his timeslot. His "Restoring Honor" rally last summer didn't exactly change the world, and revolts by some advertisers helped make him expendable at Fox News, which he'll bid goodbye on June 30th.

Perhaps Beck is wise to strike out on his own, so that he's not beholden to corporate bosses or advertisers. While he told The New York Times his channel will include scripted fare with general appeal, expect him to amp up the inflammatory rhetoric early on as he grabs for attention – and paying customers.

Still, it seems unlikely those who tuned into Beck's Fox program just to be outraged will now cough up cash for the privilege ($5 a month just for his show, $10 for the network). Beck's future rests largely on whether fans will literally buy his shtick.

Hester is founding director of the award-winning, multi-media NYCity News Service at the City University of New York Graduate School of Journalism. He is the former City Editor of the New York Daily News, where he started as a reporter in 1992. Follow him on Twitter.
Copyright FREEL - NBC Local Media