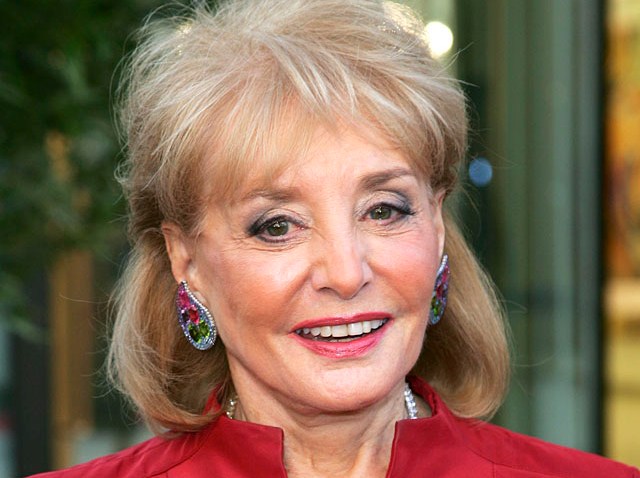 Daytime's spiciest talk show, "The View," has been cooking with heat on high lately. Between screaming matches amongst the show's co-hosts and rumors that both Elisabeth Hasselbeck and Sherri Shepherd are planning their exit strategies, Barbara Walters has had her hands full with the show she created. The television legend talked to Access Hollywood and extinguished those blazing rumors.

"I have heard that Elizabeth is leaving. I have heard that Sherri is leaving," Barbara told Access at the 2008 Disney Legends Ceremony at the Walt Disney Studios on Monday in Burbank. "No one is leaving. I want everyone to stay and everyone is."

[ VIEW THE PHOTOS: Star Sightings ]
U.S. & World
Stories that affect your life across the U.S. and around the world.
Despite the show's heated arguments, Barbara insists her co-hosts are all pleased with one another.

"We're all very happy with each other," she said.

[ VIEW THE PHOTOS: Stars Supporting Their Candidates ]
One topic that has tempers flaring and voices rising on the set of the talk show is politics. A subject that is vital, according to Barbara.

"Every program is directing more of its attention to the election, and 'The View' is no exception," she told Access.

The opposing banter is part of the magic of "The View," according to Barbara.

[ VIEW THE PHOTOS: 'The View' ]
"[My co-hosts] are very intelligent women, they are opinionated women, they are women with a sense of humor and people enjoy watching the program. We like each other and we're not afraid to argue," she said.

And don't plan on Barbara retiring from the business of heated morning chats anytime soon.

Related Content from AccessHollywood.com:
PLAY IT NOW: Star Jones & 'The Bad Girls Club'
PLAY IT NOW: Whoopi Goldberg On Barbara Walters

MORE ACCESS ON THESE TOPICS: The View - Celebrities - News - TV - Politics

Copyright NBCAH - Access Hollywood