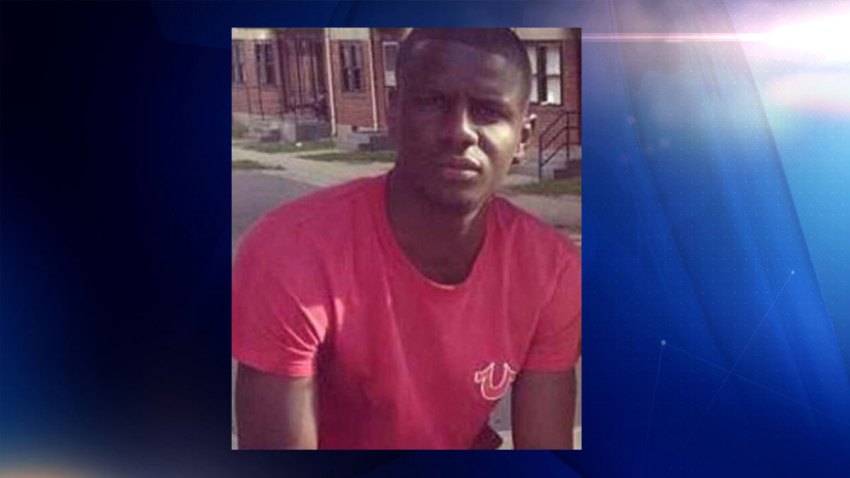 A week after 25-year-old Freddie Gray died from the spinal cord injuries he suffered while in the custody of Baltimore police, the city erupted in riots.
Gray ran from officers on bicycles at Baltimore's Gilmor Homes on April 12 near where he lived. He surrendered without a struggle when officers caught up with him, police said. His arrest was recorded on a cell phone video, which showed him limp as he was dragged into a police van.
Gray died a week later, the latest black man to be fatally injured while under arrest.
U.S. & World
Stories that affect your life across the U.S. and around the world.
Police said they put leg cuffs on him when he became irate inside the van. Gray asked for medical help several times, and police have since acknowledged that he should have received assistance immediately. He also was not restrained by a seat belt in the van. Six officers have since been suspended amid an investigation.
Gray's autopsy showed that he died of injuries from a spinal injury. Gray's family said that his larynx was crushed and 80 percent of his spinal cord was severed.
Authorities have not explained how he was injured. Police said in a charging document that Gray had a switchblade on him, clipped to the inside of his pocket.
His death follows years of complaints about police brutality in the city, according to the Baltimore Sun. An investigation by the newspaper last year found that the city had paid nearly $6 million since 2011 to settle 102 lawsuits alleging brutality. State legislation sought by the mayor to deal with the complaints failed at the beginning of the month.
Gray's funeral was held on Monday, as tension was building through the city and demonstrations were held almost daily. Saturday night groups of protesters marched to the Camden Yards baseball stadium from City Hall. Later smaller groups looted a convenience store, threw tables through storefront windows, smashed police cars windows, and fought with baseball fans outside a bar.
After school was let out Monday afternoon, the disturbances grew. A flier circulated among students on social media alerted them to a "purge" would begin at 3 p.m. at the Mondawmin Mall, a reference to the movie "The Purge," about what would happen if all laws were suspended, the Baltimore Sun reported.
Groups began roaming through the neighborhood where the funeral was held. A CVS pharmacy was looted and set on fire; stores in the mall where were vandalized and Baltimore police later tweeted that a fire hose had been cut to prevent firefighters from extinguished a fire.
The Orioles postponed their home game against the Chicago White Sox Monday and again on Tuesday.
In the midst of the violence, some people tried to stop it. Young men in black shirts from an anti-violence group urged people to go inside, The New York Times reported. A woman was seen on video smacking a young man, reported by Baltimore TV station WMAR to be her son, and pulling him from the crowd. Gray's family especially condemned the riots and called for calm.
"To see that it turned into all this violence and destruction, I am really appalled," Gray's stepfather Richard Shipley said.
His mother, Gloria Darden, said: "Don't tear up the whole city just for him. That's wrong."
By Monday night, Baltimore Mayor Stephanie Rawlings-Blake had requested help from Maryland Gov. Larry Hogan to control the rioting and arson. The National Guard was called in and a state of emergency was declared.
Hogan said that although he wanted answers to what had happened to Gray, the rioting was inexcusable and he promised an overwhelming presence of law enforcement to prevent additional clashes.