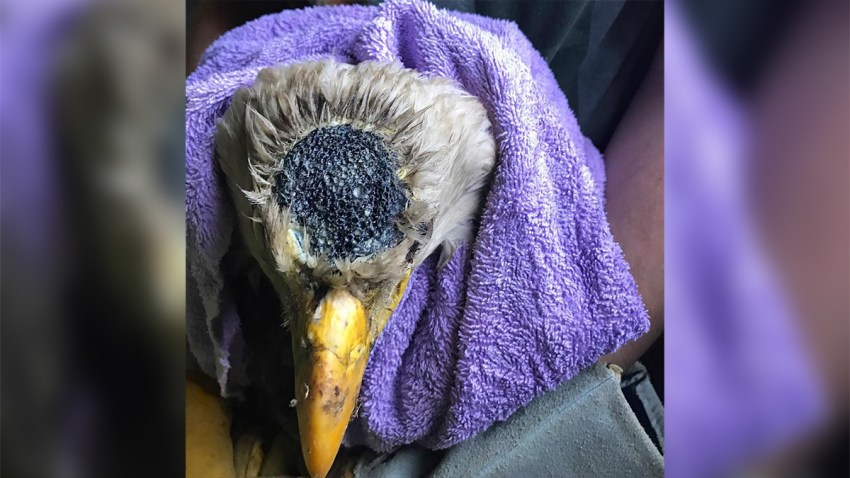 A bald eagle, the soaring symbol of America, is recovering from an injury or ailment that left the top of its head featherless.
Fishermen spotted the bird on the ground south of Syracuse last month, according to the Omaha World-Herald. There were no feathers on its head. Instead, there was what looked like a pock-marked scab. They reported the eagle to a state conservation officer, who took it to Fontenelle Forest's Raptor Recovery center near Elmwood.
The center manager, Betsy Finch, said the eagle probably wouldn't have lived much longer without treatment. It was extremely weak and had lost weight.
U.S. & World
Stories that affect your life across the U.S. and around the world.
She and other raptor experts are baffled over what caused the strange formation on the bird's head, which should be covered with white feathers. Finch has sent photos of it to veterinarians and raptor experts across the country, and they, too are perplexed.
"Everyone is stumped," she said.
She hasn't ruled out an infection or an injury of some sort, including one caused by a human. The bird is being treated with medicated ointments -- so far to no avail -- and is regaining some weight and strength.
The center's goal: release the eagle back into the wild after the mark disappears and its feathers grow back. Finch said, however, that the sight of the majestic bird winging away could be months away.
Copyright AP - Associated Press