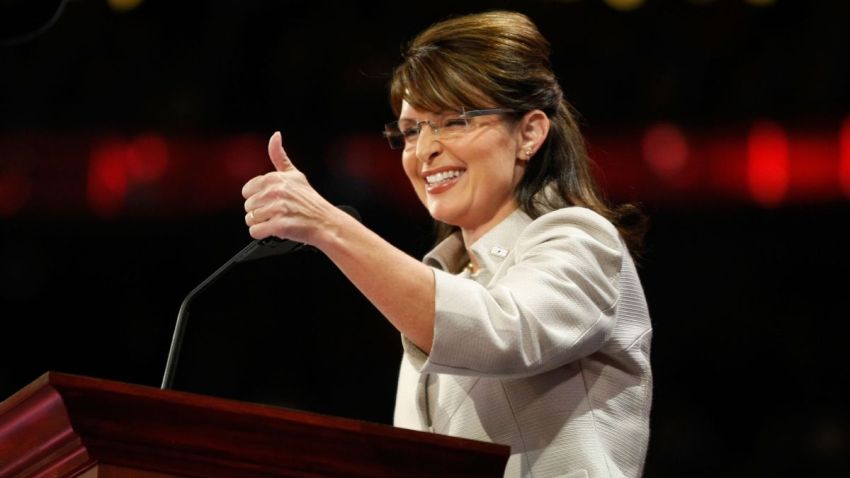 Alaska Gov. Sarah Palin's life has changed in a myriad of ways since she became the Republican vice presidential nominee last August, but one aspect of her newfound fame has been more bracing than the others: Since entering the national spotlight, Palin has been inundated by ethics complaints, most of them filed against her after she agreed to become Sen. John McCain's running mate.

The complaints run the gamut, ranging from the governor's use of state funds and staff to the workings of her political action committee and even to a jacket she wore to a snow machine race involving her husband.

It's difficult to pinpoint exactly how many complaints have been filed because the state doesn't keep count and the complaints are kept confidential by the attorney general's office unless the state moves forward with a public accusation of wrongdoing. But in total there have been more than a dozen, and most of those have surfaced in the last seven months.

That much is clear because the complainants have a habit of notifying the media and bloggers each time they lodge a grievance. It's evidence, say Palin's defenders, that there is a clear political component to them.

"As we've been saying, the number of ethics complaints filed against the governor and her staff — as well as the tortured logic they contain — continue to constitute the most disturbing trend in Alaska politics," said Palin spokeswoman Sharon Leighow in a recent statement after one ostensibly confidential complaint was sent to the Anchorage Daily News and other news outlets.

"In the past several months, we have seen an orchestrated effort by the governor's opponents to make differences of opinion and ideology almost criminal," said Mike Nizich, the governor's chief of staff, in a statement. "Governor Palin has spent a considerable amount of time and money fighting ethics complaints – and no charge has been substantiated. I hope that the publicity-seekers will face a backlash from Alaskans who have a sense of fair play and proportion. I served six previous governors, and I've never seen anything like the attacks against Governor Palin."

The deluge of complaints is, in part, a reflection of the ease with which they can be filed. Any Alaska resident can submit a complaint in writing as long as it is signed under oath and contains details of the alleged ethics violation.

Judy Bockmon, who as the state ethics attorney at the Alaska Department of Law conducts the initial review of all complaints, said the state doesn't keep track of how many are filed. "It's not information that is useful to anybody," she said, adding that the number of complaints seems "unusual."
Many of Palin's opponents have taken advantage of the low bar for filing and used it as a license to highlight their grievances with the governor.
"The number of complaints is a function of the misconduct of Governor Palin, Todd Palin and certain state workers," said self-described government watchdog Andrée McLeod, who has filed four complaints alone. "Governor Palin constantly blurs the lines between her personal and political interests and the interests of Alaska and Alaskans. Alaskans are fed up and are finally doing something about it."
Bob Stern, president of the Center for Governmental Studies, a California-based think tank that studies government reform and campaign finance issues, noted that Palin's high-profile may be generating the extra scrutiny since Alaska's ethics laws aren't all that different than many other states.

'It's not just Alaska," he said. "She's an interesting official and attracts a lot of attention."

Alaska Republican Party Chairman Randy Ruedrich, who tangled with Palin when both served on the state Oil and Gas Commission before she became governor, said Palin may be more susceptible to attacks on her ethics from opponents because she "raised the ethics issue years before she came into office and made a major point of working to change the state ethics laws and regulation."

"Some of the complaints over the last several months have been frivolous," he said, "but others have been brought about by the high level of interest in ethics issues around Palin."

Former Alaska governors "all did extremely similar things" that did not lead to ethics complaints, Ruedrich added, referring to the number of complaints as "unprecedented."

The business of defending against the claims has been expensive. In late April, Palin was forced to form a legal defense fund in an effort to pay for more than $500,000 in legal debts accrued by the governor—though much of it stems from the "Troopergate" episode surrounding her attempts to fire a state trooper who was once married to her sister.

"Over the past months it became increasingly clear that supporters of Governor Palin needed to help defend against the onslaught of frivolous attacks against her," said Trustee Kristan Cole, a Wasilla native and Palin friend, in a statement. "These baseless accusations are designed to inhibit her ability to focus on the issues Alaskans truly care about and force massive personal debt on her and her family."

To avoid additional accusations of impropriety, the fund set an unusually low, self-imposed cap of $150 per donation. It also volunteered to disclose the names and dollar amounts of each donor, leading Cole to call it "one of the most restrictive and transparent legal funds in history."

Three days later though, another ethics complaint was filed--this time against the legal defense fund itself.

An Eagle River resident who had recently joined a federal lawsuit against Palin for failing to issue a proclamation commemorating the Juneteenth emancipation holiday in 2007, complained that Palin is misusing her office and receiving improper gifts by setting up the fund, accusing the governor of intending to raise much more than she needs to pay her legal debts.

"Governor Palin has at least 500,000 supporters between her Facebook, TeamSarah, and other groups in support of Sarah Palin," the complaint read. "If each of them were to contribute an average of $100 it would equate to $50 million. If they contribute an average of $50 it equates to $25 million. If half of them send $10 it equals $2.5 million. That's personal wealth created for Governor Palin by putting a for sale sign on our Alaska Governor's Office."
Copyright POLIT - Politico