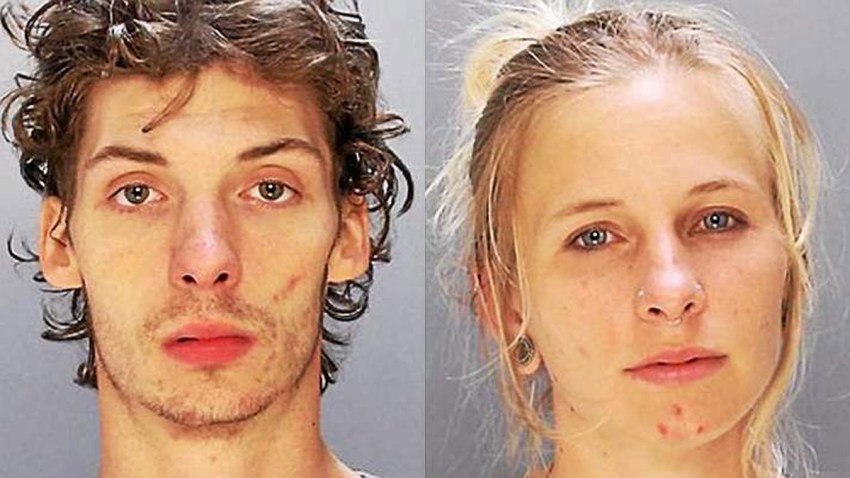 A Philadelphia man was arrested after he allegedly killed a man, stuffed his body in a suitcase and then left him on the side of the road near the Philadelphia International Airport.
Thomas Brennan, 25, was arrested Sunday in the death of 41-year-old Scott Stephen Bernheisel. And, police said Brennan had help avoiding apprehension from a friend.
On May 28, a man walking his dog noticed a strong odor from a suitcase in a wooded area near 2nd Avenue and 4th Street in Tinicum Township, Delaware County. Officials discovered Bernheisel's body inside the suitcase. The Delaware County Medical Examiner's Office determined he suffered multiple blunt force injuries and a stab wound to the neck. His death was ruled a homicide.
U.S. & World
Stories that affect your life across the U.S. and around the world.
On June 1 police spoke with a friend of Bernheisel who told them he last saw the victim on May 13. The friend claimed Bernheisel had been staying in a home on the 200 block of Wilder Street. The man who lived at the home told police Bernheisel had been staying with him for about a month and that he last saw him on May 14.
The homeowner told detectives he was introduced to Bernheisel by Brennan who also periodically stayed at his house. The homeowner also said he spoke with another person who resides in the house who told him he had left a sleeping bag inside the home but the sleeping bag was no longer there. The homeowner also told police an old suitcase that his ex-wife used to store Christmas decorations was also missing.
Police later determined Brennan murdered Bernheisel on May 22. He then allegedly placed his body inside the missing sleeping bag and suitcase, took the body to Tinicum Township and then left Bernheisel on the side of the road.
Brennan faces charges of murder, robbery, criminal conspiracy, abuse of a corpse and related offenses, police said. Brennan's girlfriend, 27-year-old Crystal Leibhart, was also charged with robbery and hindering apprehension, obstruction of justice and related counts in the case, Philadelphia police said.
A listed number for Brennan couldn't be found Monday, and it was unclear whether he had an attorney who could respond to the charges.
Copyright AP - Associated Press