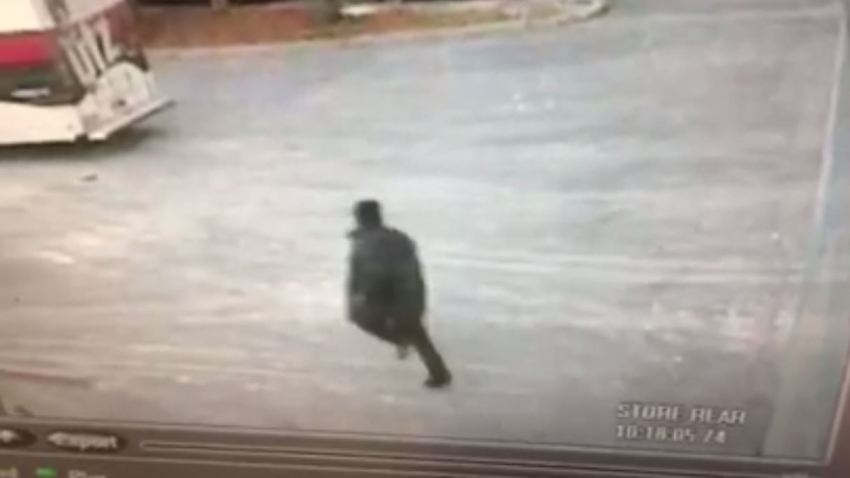 Twin brothers tried to swipe 180 bars of soap from a New Jersey supermarket but weren't able to make a clean getaway last week, according to police in South Jersey.
Absecon police posted to Facebook saying Kenny and Lenny Stewart dumped 30 six-packs of Dove soap into a large bag and bolted for an exit with employees of the ShopRite along White Horse Pike in pursuit Friday.
The twins were knocked down when they ran into a trash can.
U.S. & World
Stories that affect your life across the U.S. and around the world.
Police pick up the story on Facebook:
The key to dodging that trash can would have been a little communication between the two. With Kenny on one handle of the bag and Lenny on the other, it became imperative they pick the same side of the trash can to navigate around. They didn't.
No worse-for-wear and not the least bit discouraged, the twins sprung to their feet and began putting some distance between them and their pursuers.
Until the shopping cart appeared. The cart, not wanting to be outdone by the can, re-introduced both Kenny and Lenny to the hard-packed pavement. Alleged stealing can be hard like pavement.
Slightly worse-for-wear and perhaps fighting off those feelings of discouragement, Kenny and Lenny pressed onward...
And as they turned a corner, the twins came face to face with a police officer who was investigating an accident in the parking lot.
"Rounding the building, with freedom in sight and the aromatic lilac musk of dove soap permeating the December chill, the twins came face to face with Ptl. Cavileer," police wrote. "Ptl. Cavileer was investigating a minor motor vehicle accident on the side of the building. How serendipitous."
The Atlantic City residents were charged with shoplifting. It was not known if they retained lawyers. [[287977901, C]]