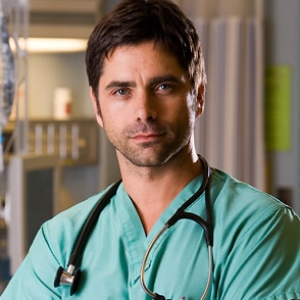 After saving thousands of TV lives, there'll be no resuscitation for "ER."
The 15-season medical drama will breathe its last breath on March 12, 2009, Access Hollywood has learned.
U.S. & World
Stories that affect your life across the U.S. and around the world.
NBC will replace it with "Kings," a much-anticipated series chronicling the life of King David in modern times, starting March 19.
As for the rest of the schedule, "Heroes" will launch its next installment, "Fugitives," on February 2, which also marks the return of supernatural drama "Medium." And "The Office" will get a Super-sized return on February 1, when it airs a one-hour episode following the Super Bowl. "Life" and "Chuck" will also be back.
A pair of previously announced mid-season series — an untitled Amy Poehler show from the makers of "The Office" and "The Philanthropist" — have yet to be announced.
However, "Knight Rider" won't drive out its full season, ending early at 17 episodes and wrapping up with a February 25 season finale.
Related Content from AccessHollywood.com:
VIEW THE PHOTOS: All Access: 'Office' Cast
PLAY IT NOW: Brea Grant Talks 'Heroes'
PLAY IT NOW: Dwight Schrute's 'Office' Olympics

MORE ACCESS ON THESE TOPICS: TV - NBC - Celebrities

Copyright NBCAH - Access Hollywood