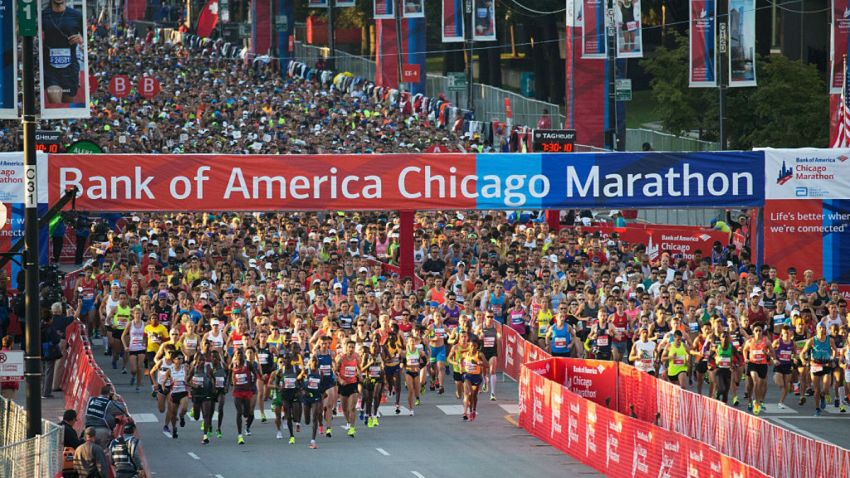 The Bank of America Chicago Marathon celebrated its 39th year Sunday with an exciting race that saw photo finishes, defending champions and new winners.
Elite runners took to the streets, some looking to defend their titles and others making their Chicago debuts.
In a sprint for the finish, Kenya's Abel Kibri beat out 2015 champion Dickson Chumba within seconds to take home his first Windy City win.
U.S. & World
Stories that affect your life across the U.S. and around the world.
"So perfect, the course is amazing, the weather was so fine," he said after crossing the finish line.
In the women's event, defending champion Florence Kiplagat breezed to a victory, coming out ahead well into the final leg of the race and beating her 2015 time.
"Winning a major race to me is fantastic," she said. "I love Chicago."
Wheelchair finishes stunned viewers, with Marcel Hug beating out former champion Kurt Fearnley in a shocking photo finish that came down to less than one second. Initial results indicated Fearnley had won, but after an official review Hug was declared the champion.
"It was a crazy finish," Hug said.
Tatyana McFadden also became the most accomplished champion in marathon history taking home her seventh Chicago victory in the women's wheelchair race. She too was in a race to the finish line with Manuela Schar following close behind.
"It's really good to have a win, especially being back at home," she said.
Thousands of other runners also ran through 29 Chicago neighborhoods on a grand tour of the city as they fought to complete the 26.2 miles.
PHOTOS: The 2016 Bank of America Chicago Marathon
Race Director Carey Pinkowski said the 2016 event saw the most starters in the race's history with 41,357 runners crossing the starting line.
"It's different than most sports because we have great athletes up front but there's people from all abilities, from all walks of life, they come here, they run the same course, they experience the same thing, maybe it be 3 hours or 4 hours of 5 hours, maybe their first marathon or their 50th marathon," he said. "It's really a celebration of humanity and dedication and sacrifice and people coming together and putting their differences aside for a day."
The weather made for an ideal race day with cool temperatures, sunny skies and light winds.
The iconic event, which has generated millions for the city each year, now looks forward to its 40th anniversary set for next year.
"We'll get back to the drawing board and start planning and get ready for the 40th celebration," Pinkowski said.