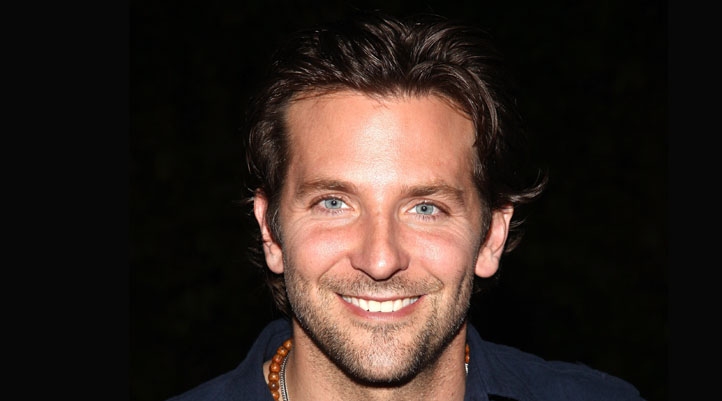 The Oscar creme de la creme have been chosen, and the reactions are rolling in.
Ahead of the Golden Globe Awards this Sunday, the 2013 Academy Award nominations have officially been announced, and the stars are graciously thanking the Academy of Motion Picture Arts and Sciences for their nominations.
"Lincoln" led the way with 12 nominations this morning, followed by "Life of Pi" which came in a close second with 11 nods.
U.S. & World
Stories that affect your life across the U.S. and around the world.
From Adele to Amy Adams to director Ang Lee, Tinsel Town's top stars are in an awards-season tizzy, as they dream of taking home that precious gold statuette.
And although Bradley Cooper couldn't help but sound off on pal Ben Affleck's best actor snub, he was also more than grateful for his own nom for best actor in Silver Linings Playbook, sharing his awestruck reaction on the Today show this morning.
So, let's take a look at what the top stars are saying as we officially begin the countdown to movie's biggest night:
Bradley Cooper, Best Actor, "Silver Linings Playbook": "Seeing David O. get that nom...man I kinda lost it," the actor gushed on the "Today" show, before sharing how he discovered the news." It's like 4:30 in the morning and I'm puttering around the house, and I got my mom up and then my dog, and then we were watching it. So it was pretty by the book, waiting with bated breath."
Amy Adams, Best Supporting Actress, "The Master": "It is such an honor to receive this recognition from the Academy. Working with Paul Thomas Anderson was a unique and wonderful opportunity that I am so grateful for. I'd also like to send congratulations to the other nominees and to my costars Philip [Seymour Hoffman] and Joaquin [Phoenix]."
Harvey Weinstein: "I am blown away! I can't say thank you enough to the Academy for their support of our films. We have a tremendous group of actors and filmmakers who we had the pleasure of working with this year and I am so happy that their achievements are being recognized."
Adele, Best Original Song, "Skyfall": "Oh my god I feel like Meryl Streep!! Thank you x," the songbird posted on Twitter.
20 movies you gotta see before the Oscars
Ang Lee, Achievement in Directing, "Life of Pi": "I am deeply honored and frankly a little overwhelmed by all of the nominations that 'Life of Pi' has received this morning. So many talented people gave everything they had to this film, both in front of and behind the camera, and to see all of them receive this kind of recognition is something I am incredibly grateful for."
Seth MacFarlane, Best Original Song, "Ted": "First an Oscar nomination, then I find a basically brand-new queen mattress on my drive home. This is an incredible day."
Tim Burton, Best Animated Feature Film, "Frankenweenie": "'Frankenweenie' is a very personal film for me. The idea of telling a feature-length version was in the back of my mind for many years. Stop motion was the perfect medium for this project, and one I've always loved for its expressiveness and dimensionality. I've worked with so many incredible artists: animators, cast members, set builders, and puppet makers, all who have helped bring this film to life one frame at a time. I'm so honored that the Academy has recognized this film as one of its nominees."
Oscar frontrunners revealed early? Check out the PGA Award nominees and see for yourself
Sam Fell &Chris Butler, Best Animated Feature Film, "ParaNorman": "We are overjoyed that our movie has been Oscar-nominated! We made it with the unending support of brilliant producers and an amazing crew at LAIKA, a unique and cutting-edge studio. On behalf of all of them, we are so proud that the enduring craft of stop-motion has been acknowledged by the Academy -- and that the individuality of Norman himself is being celebrated."
Jacqueline Durran, Achievement in Costume Design, "Anna Karenina": "I'm very excited! I'm also very pleased that other members of the 'Anna Karenina' gang were nominated since this film was a collaboration."
Seamus McGarvey, Achievement in Cinematography, "Anna Karenina": "The director of the film I'm currently working on just texted me. We had a $100 bet that I wouldn't get nominated, but he texted me that he's $100 richer! I'm over the moon!"
Check out who's in the running for the Directors Guild Awards
Sarah Greenwood &Katie Spencer, Best Production Design, "Anna Karenina": "Realizing our director Joe Wright's bold and unique vision for 'Anna Karenina' was a challenge, and ultimately a thrill. To have our work recognized by the AMPAS members is an honor, and a joy. We are proud to accept this nomination on behalf of what was a tremendous crew."
Dario Marianelli, Best Original Score, "Anna Karenina": "I am delighted to be nominated, and humbled by being in the company of composers whose work I have admired for so long. For the fourth time, director Joe Wright has inspired me and made sure that I would not miss any of the opportunities that his movie opened up for the music. I feel very grateful towards him."
Wes Anderson &Roman Coppola, Best Original Screenplay, "Moonrise Kingdom": "I was in the car with my family when we heard the news--everyone was so excited! It's a wonderful honor to be nominated among many great films and storytellers--Wes and I are thrilled."
Find out which films made the cut for the Writers Guild Awards
Kim Nguyen, Best Foreign Language Film, "War Witch": "This movie has been a truly amazing 10-year journey and we are honored to be included in such an outstanding list of filmmakers from around the world. I will always remember when Rachel Mwanza, after being the first African woman to ever win the Silver Bear for Best Actress at the Berlinale, returned home to the Congolese streets of Kinshasa and was greeted by passionate chants and overwhelming pride. So, in the case of 'War Witch,' these recognitions do make a difference. They bring back pride to a nation that greatly needs it. I dearly thank the Academy Members for supporting this film, it is a great privilege and an honor."
John Kahrs, Best Animated Short Film, "Paperman": "It's beyond an honor to have 'Paperman' nominated for an Oscar. I can't thank everyone on the team enough for their passion and hard work in making this dream project a reality."
Rich Moore, Best Animated Feature Film, "Wreck-It Ralph": "To have the 'Wreck-It Ralph' team's passion and years of hard work acknowledged by the Academy is an honor like no other. We are so proud, so grateful - I can't wait to congratulate everyone in-person."
Mark Andrew, Best Animated Feature Film, "Brave": "We are incredibly honored by today's Academy Award nomination. 'Brave' has been an adventure from the beginning--starting with our research trips to Scotland, the crew embarked upon a journey that inspired us all and forever changed our fates. Thanks to the Academy from all of us here at Pixar."
Copyright E! Online