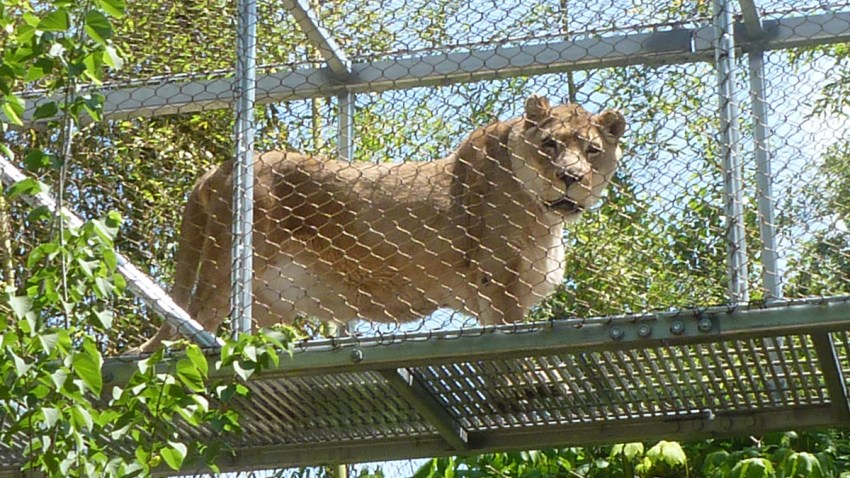 The Philadelphia Zoo is mourning the death of a longtime beloved lion.
The zoo euthanized Zenda, a 25-year-old female African lion, on Thursday, the zoo announced Friday. Zenda's mobility had declined as had her behavior.
"At 25, Zenda was the oldest African lion in the United States zoo population by several years, and significantly exceeded the 17-year typical life expectancy for lions in zoos," said a news release from the zoo.
Local
Breaking news and the stories that matter to your neighborhood.
After being born at the Johannesburg Zoo in South Africa, Zenda lived at the Philadelphia zoo from the summer of 1993 until 2004 when her pride was relocated to the Columbus Zoo before returning to Philadelphia for the opening of Big Cat Falls in 2006.
"This remarkable cat will be missed by staff and guests alike, particularly by the keepers who catered to her changing needs as she grew old," said Philadelphia Zoo CEO Dr. Andy Baker.
Zenda became a fixture in the large cat habitat at the zoo.
"Despite their already advancing age, Zenda and her pridemates were eager explorers of the habitat time-share system allowed by the design of Big Cat Falls when we opened it in 2006," said Baker. "Their engagement was one of the inspirations for our pioneering Zoo-wide trail system concept. Zoo360 – a new way for animals to experience a zoo – is part of Zenda's legacy."
Six other African lions continue to live in the zoo's Big Cat Falls – the oldest is just 7 years old.
[NATL] Adorable Zoo Babies: White Lion Cubs Nala and Simba Born in France