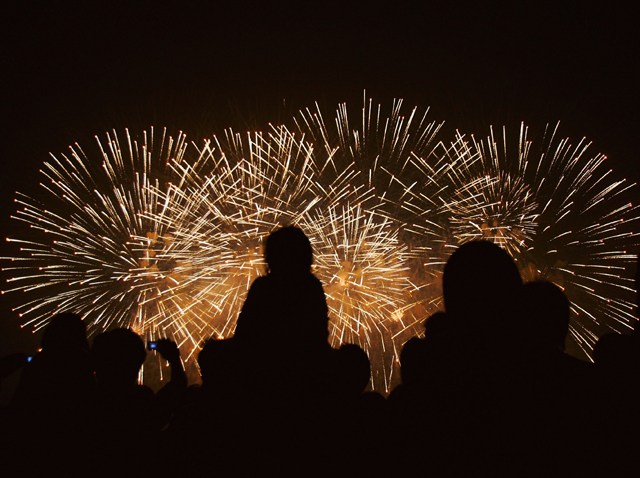 July 4th falls on a Friday this year, and you know what that means... We get an entire three-day weekend jam packed with entertainment options, woo hoo! We suggest you stay local on Friday for Philly's Party on the Parkway and 4th of July Jam and Fireworks Finale. For the road warriors itching to get out of dodge, here's an option for your Saturday.
Head down to Maryland for a free "Salute to Independence" Concert at the Antietam National Battlefield in Sharpsburg (near Hagerstown). Every year on the first Saturday in July, the Maryland Symphony Orchestra (MSO) puts on one heck of a patriotic show at the battlefield, culminating in one of the largest, most spectacular fireworks displays in the state.
Count on hearing heart-swelling favorites like the National Anthem, Armed Forces Salute, Stars and Stripes Forever, Fanfare for the Common Man, American Salute, the 1812 Overture and more.
Local
Breaking news and the stories that matter to your neighborhood.
For more information, visit the Maryland Symphony Orchestra website.
Antietam National Battlefield is one of America's National Parks and is the site of the bloodiest one-day battle in American history. On September 17, 1862 more than 23,000 soldiers were killed, wounded or declared missing in action after 12 hours of savage combat.
Salute to Independence Concert and Fireworks
Concert: 7:30 p.m
Fireworks: @9:45 p.m.
Antietam National Battlefield
Maryland Highway 65, Sharpsburg, MD 21782
INSIDER TIPS
Bring - Be sure to bring a blanket(s), plenty of water or soft drinks, and a flashlight. Food and drinks are available for purchase on-site.
Parking - Limited parking is available in the park and additional parking can be found on Rt. 65 and Rt. 34 bordering the park. Shuttle buses are provided from Route 34 between 3 and 11:30 p.m. but plan to walk another 300 yards or so. The cost is $2.00 round-trip and children under five are free.
Reserve your spot - Bring a tarp to mark your space in advance, but take note: Any tarp placed prior to 6 a.m., and/or not occupied by 7:00 p.m. will be removed. Label personal property with your name, just in case.
Patience – It's a free concert, folks, so plan accordingly! More than 20,000 spectators are anticipated, so expect heavy delays.
Lodging - If you decide to stay overnight, you'll find a few of the area's lodging options after the jump.