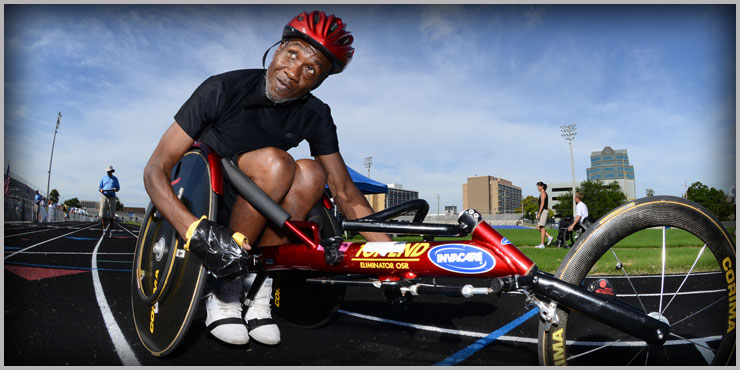 Co-presented by the Department of Veterans of Affairs and Paralyzed Veterans of America, the National Veterans Wheelchair Games (NVWG) is a competitive, sports and rehabilitation program for military service veterans who use wheelchairs for sports competition due to spinal cord injuries, amputations or certain neurological problems.
Attracting more than 500 athletes each year, the NVWG is the largest annual wheelchair sports event in the world and it's free to attend!
Competitive events at the games include air guns, archery, basketball, bowling, field events, hand cycling, a motorized wheelchair rally, nine-ball, power soccer, quad rugby, slalom, softball, swimming, table tennis, track, trapshooting and weightlifting Athletes compete in all events against others with similar athletic ability, competitive experience or age.
Local
Breaking news and the stories that matter to your neighborhood.
Get the detailed schedule and check out an inspirational video, after the jump!
Insider Tips
Special Event: Kids Day
Kids Day offers local children with physical disabilities the opportunity to interact with the wheelchair athletes. Under the guidance of experienced athlete mentors, kids get to learn about, and participate in, adaptive sports activities. This year's activities will be basketball, slalom and t-ball.
National Veterans Wheelchair Games
August 12-17, 2014
Philadelphia, PA
Kids Day
Friday, August 15, 9 – 11 a.m.
Pennsylvania Convention Center
1101 Arch Street
Philadelphia, PA