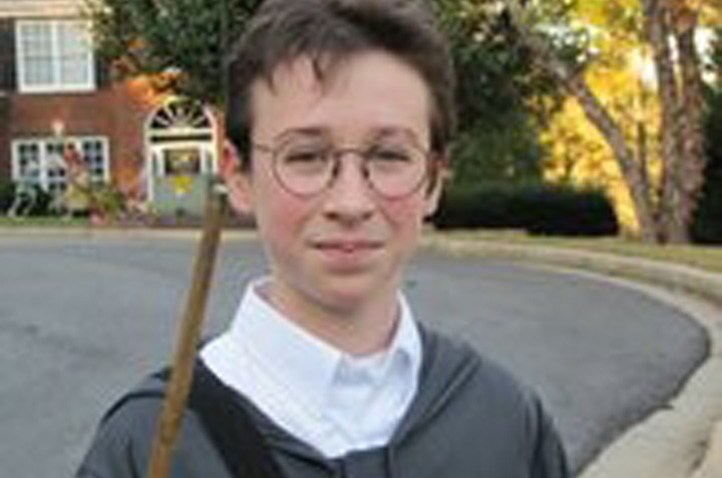 If you're looking for down-to-earth, family-friendly, old-fashioned fun this weekend, look no further than Lower Merion Township!
The annual Harriton Plantation Fair is this Saturday, September 27th in Bryn Mawr. For more than twenty years, this charming event has been delighting visitors of all ages with antiques, crafts, a flea market, pony rides, childrens' activities, muskets, blacksmiths, stone carvers, cabinetmakers, spinners, skep [beehive] demonstrations, weavers, sheep herding (11 a.m., 1 p.m. and 3 p.m.) and falconry/birds-of-prey demonstrations (12 p.m. and 2 p.m.) and live, bluegrass music by Summit Hill Station.
Country-style vendors abound, including the Harriton Farm stand featuring flowers and organic produce (some of which is from the Harriton garden) and Lapps Country Market with their yummy, freshly roasted chicken and ribs.
Local
Breaking news and the stories that matter to your neighborhood.
Visit 14 Revolutionary War soldiers on the groundsto hear about life in the 18th century, participate in two-man saw races and meet Ferdinand, the two-month-old Guernsey bull calf.
If you go, don't miss the opportunity to take a tour of the historic house, one of the oldest and most significant buildings to survive in Pennsylvania.
The country fair admission is free, but keep in mind that this is a fund-raiser. Your vendor purchases and contributions help to assure Harriton's continued operation as an historic site!
For more information about the fair and exquisite property, visit HarritonHouse.org, after the jump!
Insider Tip
While you're at the fair, purchase a raffle ticket for your chance to win a private dinner for eight by Chef Walter Staib in the hearth kitchen at historic Harriton. Chef Walter Staib Chef Staib is the four-time Emmy award winner of A Taste of History on PBS. $100 tickets are available at the fair, are tax-deductible (as long as you don't win) and are valued at approximately $3,000 if you do! Keep your costs down, while supporting a great cause, by teaming up with seven friends for your purchase!
Harriton Plantation Fair
Saturday, September 27, 10 a.m. to 4 p.m.
500 Harriton Road
Bryn Mawr, PA 19010